WoW
Mar 3, 2015 1:00 pm CT
Darkmoon Distress: Of high latency and tight tuning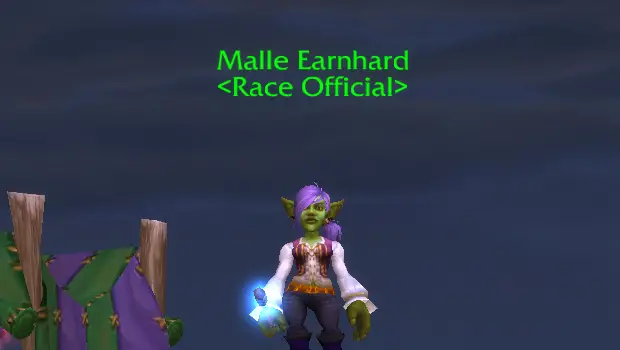 Patch 6.1 brought several updates to the Darkmoon Faire, which made its first post-patch appearance on Sunday, including a host of new achievements, toys and features. One of the most popular of these features is the Darkmoon Race, which sees players engage in a Mario Kart style race against time to reach different checkposts and make it back to their starting area in a given amount of time. Time spent by players is measured in "tolls", with the ultimate goal being able to complete the race in as few tolls as possible. In addition, features such as speed boosts, bouncy gears and electric wires act as both aids and obstacles to keep players engaged as they attempt to complete the race. Completing the race with certain numbers of tolls unlocks various achievements and cosmetic rewards; the race will also update with new rewards in subsequent appearances of the Darkmoon Faire.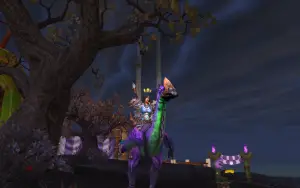 Currently, the "hardest" achievement of the series requires players to complete the race within 11 tolls or less, which several players have complained is tuned too tightly in situations with excessive server lag.
Additionally developers were quick to clarify that check posts adding tolls to the existing count of a racer was intended design, rather than the result of a bug.
As someone who plays with generally high latency in the 400-600 range (more at peak times), I can attest to how frustrating this makes trying to complete the achievement. I can't count the number of times I've executed tactics shown in successful "11 or less tolls" tutorial videos, yet ended up reaching the starting point at the exact 12th toll mark-sometimes even mid-jump. Indeed, I cannot recall a single time that I've felt my latency so keenly- not even delayed interrupts in PvP situations have hampered my ability to accomplish my goal (in this case, the achievement) to this extent. Worse still, it appears that overcrowded CRZ realms and high server load also seem to similarly affect players attempting this achievement.
I'll also note that chances of success at Ace Tonk Commander seem to suffer similarly, whereby high latency will cause servers to delay recognising situations when a controlling player is attempting to fire at a target, and thus resulting in fewer overall hits.
It is my sincere hope that Blizzard will reconsider the tight tuning of these achievements, given that a large portion of what makes it so difficult is outside of player control.