The Queue: Newsletter delay, Blackrock Foundry LFR, Heirlooms, PvP, and Coffee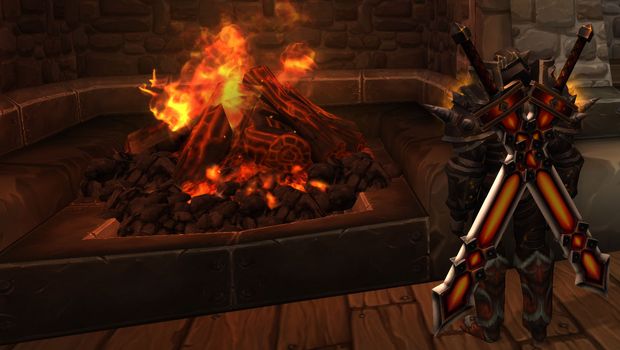 So we have this really fancy newsletter we were going to launch today, but I realized that I need to put a physical address in the eblast due to anti-spam laws. After thinking about it all of two seconds, I decided against putting my apartment address in the eblast and instead registered for a PO box. Unfortunately this all means the newsletter, which was supposed to launch today, will get delayed until next week.
Personally I blame the princes and princesses who take our money from distant lands.
---
CHRTH ASKED:
Q4TQ: Is the third wing of LFR Blackrock Foundry opening today?
Nope! March 10th, you'll need to wait one more week.
---
MAZZU ASKED:
Q4TQ: Any chances of PvP guides/columns being published here?  I've recently started taking interest in PvP-ing since I started playing in TBC but sadly I have no clue what i'm doing!
Yes, but not right away.
To be totally honest, perhaps to a fault, we're looking at covering more esports from Hearthstone, StarCraft, and Heroes of the Storm. From my publisher perspective, those IPs have either a greater esports/PvP following, or have more potential than WoW does for a viewer-centric sport, which makes for good content.
Now instructional PvP content? Yes, absolutely — that's something that I'd like to find. But again to be honest to a fault, good PvP writers are exceptionally hard to find, moreso than anything else.
---
LIONSSOUL ASKED:
Once you learn a heirloom and it appears in your heirloom tab can you delete the original or will you unlearn it?
You're free to delete the original.
---
MR. PENFOLD ASKED:
Q4TQ:  With the addition of the heirloom tab, how do you think this will change low level PVP?
I don't think it will. Low level PvP has either been something that you did as a leveling tool to break up the questing grind, or has been a super-specalized game with people in separate brackets based on their levels. I'm not saying that any of that is a bad thing — but I just don't see it gaining popularity or changing in other ways based on quality of life changes.
---
MYHRIAK ASKED:
So…. let's talk about coffee:
How do you like your coffee? Is it black, with milk, sweet? What's your favorite type of grain? What are your favorite exotic ingredients for that extra flavor? Have you ever drank cold coffee drinks?
We wanna know it all!
How in six years have I never talked about coffee? My god, it's more of a part of life than chili is.
My coffee is drank mostly black. I have been known lately, in my old age of 31, to indulge some cream, but that's mainly a weekend thing when I want to go take a nap and rest my aching eyes. Never any sugar… yuck. I don't associate with people that put sugar in their coffee. They are the worst; literally the worst.
Cold drinks are fine. If you're not me. If you are me, then cold coffee drinks are literally the second worst.
In today's Queue we talk about a little of everything… no chili talk what-so-ever. None at all. Not here. Coffee and PvP and Blackrock Foundry? Certainly.