Armies of Azeroth remakes Warcraft III in Starcraft II editor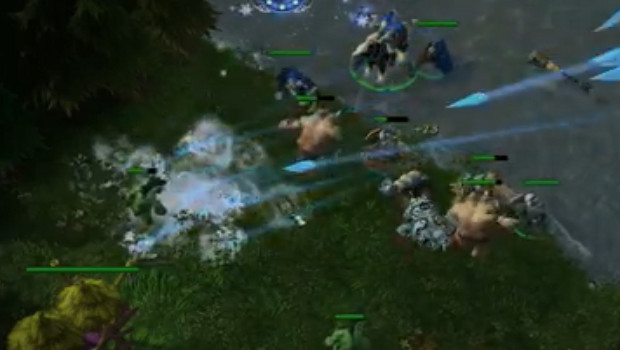 A lot of people have argued over the years that Blizzard should remaster and re-release Warcraft III. Now one group of players has decided that they're not willing to wait anymore – the Armies of Azeroth project seeks to recreate Warcraft III entirely within the Starcraft II engine. And they're not just going to use old Warcraft III art assets, either. You can see the video detailing their work, which shows off some of the new models they're creating for the project – apparently they feel that the old Warcraft III models released onto the Blizzard Arcade were lacking in comparison to what the more modern editor can handle.
With Warlords of Draenor and the Warcraft movie set for 2016, it seems like a good time for someone to come along and remaster Warcraft III, and I'll admit I'm surprised it's players and not someone at Blizzard, but then again with WoW, Hearthstone, a possible Diablo III expansion, Overwatch and Heroes of the Storm they do have a lot on their plate right now.