BlizzCrafts: A cavalcade of Pepes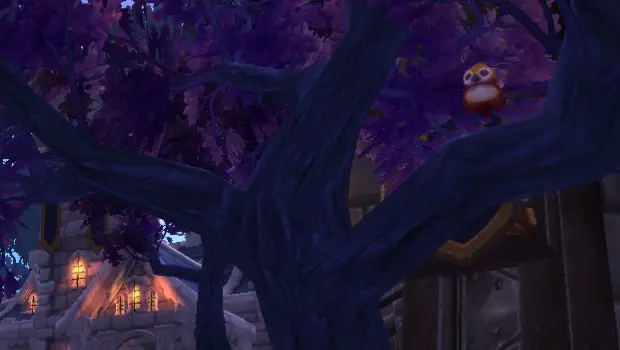 More than perhaps any other character in Warlords of Draenor, Pepe has become an in-game (and out of game) sensation, with legions of screenshots, fan art, song, and even cosplay. Though Pepe was the brainchild of Blizzard artist Jordan Powers, he's flown into Draenor (and our hearts). How could one bird inspire such devotion?
We haven't quite figured out the secret to Pepe's adorable success, but we have come across a lot of great pieces of Pepe-inspired art — and we've gathered our favorites here to share with you.
When you click on Pepe, you get a buff called "You've got a friend!" — a line that brings to mind the song of the same name. If you haven't heard the original, than the Pepe-centric parody above, by MeaganTC, might not make a lot of sense to you.
Pepe… <3 #ZeichenYegi #Warcraft pic.twitter.com/H71xSyz9Cv

— – (@Yegitu) March 7, 2015
Pepe would like to remind you all that he can sing, too, in this art by YegiGin.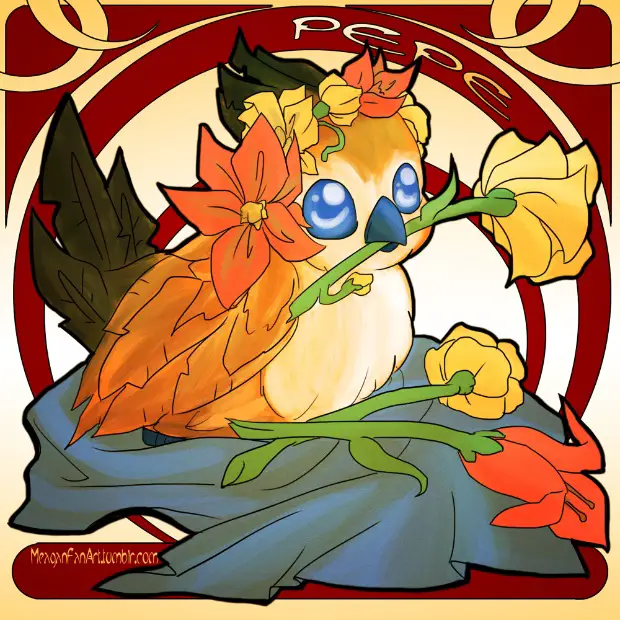 If music isn't your thing, MegeanTC also made this art nouveau version of Pepe, which you might have noticed flashing by at the beginning of the video above, too.
@BlizzardWatch pepe plushie I made!! pic.twitter.com/xAkHUxWawQ

— Jessica (@JessReichelt199) February 16, 2015
For a portable (or more portable than your computer) Pepe, there's this plush by Jessica, which does a great job of tackling Pepe's huge, expressive eyes.
So I spent three days making this little cutie! A real world Pepe! #PepeLove #WoD pic.twitter.com/YcJNeYkLSa

— 💙 Sirius ⭐ (@SuperSiriusXIII) December 30, 2014
Need your own real-life Pepe to keep you company? While perched on your head? You wouldn't be the only one. Sirius made the plush Pepe above.
I brought Pepe to Pax! #PAXEast2015 #PAXEast @BlizzardCS @Warcraft pic.twitter.com/DkSBq2ukUp

— tracimoc (@tracimoc) March 6, 2015
While Sirius' Pepe is rather petite, Tracimoc's Pepe at PAX East this year couldn't be missed. We recommend checking out Pepe's post-con R&R, too.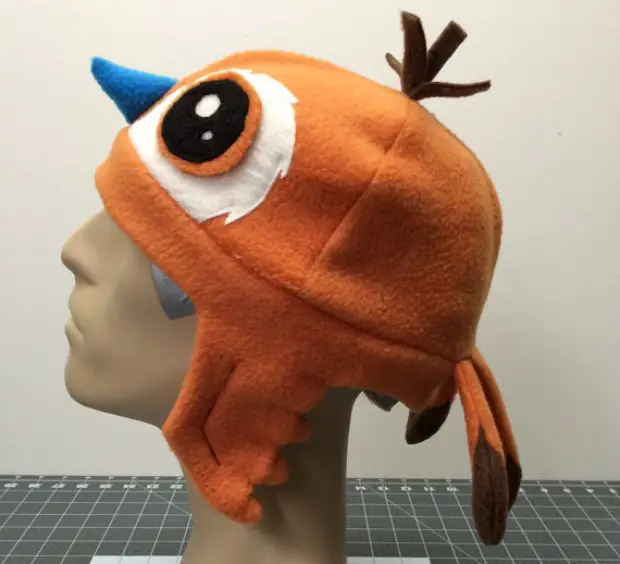 Want to show your Pepe love but also keep your head warm? This fleece hat by SpazzyCatStudios looks like the perfect winter weather accessory.
Snow #pepe is gone, i need more snow to put him back, Sad face. #warcraft #worldofwarcraft pic.twitter.com/fyGNPLIMrv

— Krystallite (@Beelziboo) January 19, 2015
And you may need that hat if this snow Pepe by Debra is any indication.
todays random make is a #Warcraft #Pepe hairclip ,need to work on it more. sturdy it up some. @jord_tron_5000 pic.twitter.com/5ZhEoXXcOb

— Krystallite (@Beelziboo) January 29, 2015
If smaller is what you're after in Pepe-themed accessories, there's this Pepe hair clip — a subtle nod to our favorite bird — also by Debra.
Pepe is finished! I just wish he were fuzzy so I could cuddle him. Maybe I should learn how to sew… #warcraft pic.twitter.com/pXq7xxTvAZ

— Euphyley ❄ (@wowrarespawns) December 27, 2014
Just as tiny is Euphyley's Pepe charm necklace.
My @Warcraft collection lacked an awesome Pepe figurine so I made one! @jord_tron_5000 ❤️ pic.twitter.com/3K2nd1G1Hf

— Janneke van Ooyen (@maquannas) December 27, 2014
There's lots of World of Warcraft swag out there, but no Pepes. This oversight had to be corrected, so Maquannas made this figurine.
@PlayOverwatch @Warcraft I updated the artwork of Bastion to something more appropriate… #Pepe pic.twitter.com/2yWJRNyQ06

— Per Landin (@perlandin) March 13, 2015
Pepe meets Overwatch.
@Faience My Pepe submission, doodled it a while ago <3 pic.twitter.com/A9b0CGhqc9

— Zee (@Songzeee) February 21, 2015
Pepe's tendency to perch on your head — and stay there, through thick and thin (and even haircuts) — suggests a level of tenacity not usually found in your average songbird. Clearly, not even a hat will get in Pepe's way when trying to find a comfortable spot to sit as you can see in this art by Songzee.
https://twitter.com/Cadistra/status/570006132267175936/
But is Pepe all good? Or does his adorable visage hide something sinister? Cadistra of World of Warcraft, Eh? has us all wondering. (And, no, that isn't the only Pepe horror story out there.) Hmm… what are you up to, Pepe?
That's all for this week, but stay tuned next week for another crafty artist interview — and if you have Blizzard arts and crafts of your own you'd like to see on Blizzard Watch, send them our way! Submissions and suggestions should be sent to liz at blizzardwatch dot com.