WoW
Apr 3, 2015 2:24 pm CT
Gorehowl becomes a reality with Azeroth Armory and Tony Swatton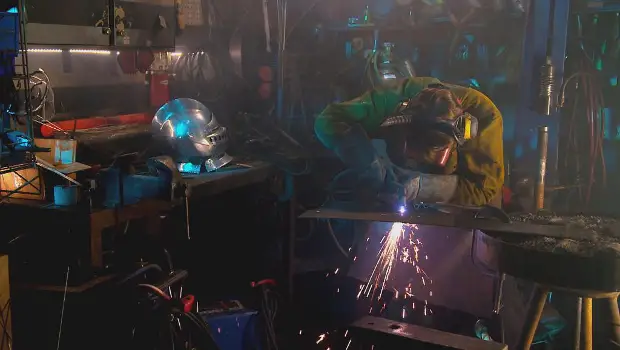 Gorehowl is no longer just a collection of pixels — Grommash Hellscream's iconic weapon has become reality. Blizzard Entertainment has partnered with Tony Swatton, master blacksmith of The Sword and Stone, to bring Azeroth's most famous armaments to life. Tony Swatton and his team have been bringing weapons from pop culture (particularly nerd culture) to life for years now — creating everything from prototypes for mass market toys to replicas for Hollywood films.
Tony Swatton's work — and the work of his team in general — has been a runaway hit online these past few years. Finn's Golden Sword from Adventure Time has over 3 million views on YouTube and the Man at Arms webseries has created numerous other notable weapons such as Gimli's axe, a hidden blade from Assassin's Creed, and the Lich King's Frostmourne. The full Man at Arms playlist is worth a watch. The team's process is fascinating.
Blizzard Entertainment partnering with Tony Swatton feels like a far more natural pairing than what we saw with Azeroth Choppers. Personally, I'd love to see more of it — unlike Azeroth Choppers, where I felt I could've gone without seeing it at all.