Hearthstone's Blackrock Spire wing now open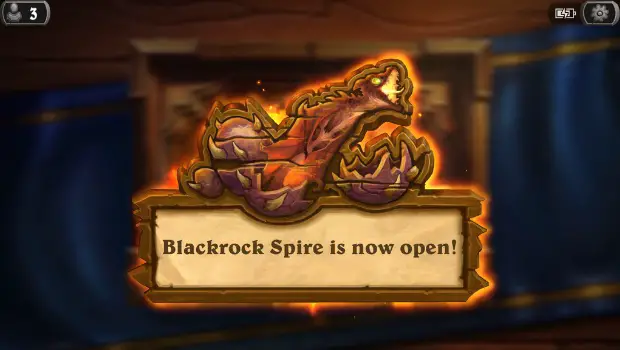 Update: Blackrock Spire is now open and available for play. Good luck!
Information about the Blackrock Spire wing for Hearthstone's recently released Blackrock Mountain adventure can now be found on the Hearthstone website. You get to defeat the same favorite bosses from Lower Blackrock Spire and Upper Blackrock Spire all over again with cool new cards as rewards! Even better, now you can really play it on the move as Hearthstone is now available on the phone!
Highlord Omokk
General Drakkisath
Rend Blackhand
In addition to the normal and heroic versions of each boss, players will have access to new class challenges for the druid and priest.
Available rewards
I will be streaming my attempts at heroic Blackrock Mountain at the usual Friday night time of 8 PM Central. Make sure you visit and subscribe to the Blizzard Watch channel on Twitch! If you miss it, you can always catch the replays on our YouTube channel!