Breakfast Topic: The gamer diet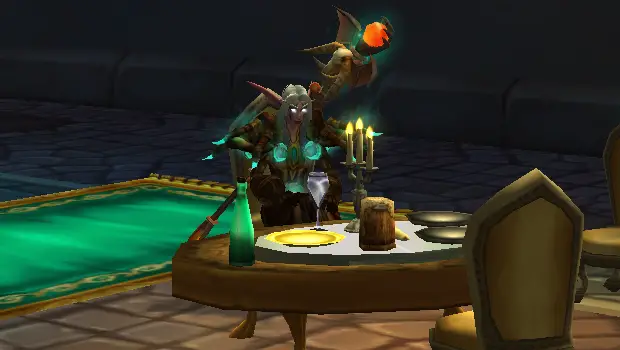 "Wow, why am I so hungry all of a sudden? Wait, wasn't the sun still up when I began playing?!"
All of us are familiar, to some extent, with how much of our time games can sometimes occupy. Whether by commitment or simply due to a lack of realization, hours can go by before we realize it — and barring some urgent real life event, the surest motivators to rouse us from our self-induced trances are either hunger or sleepiness! Hunger is usually the more powerful motivating factor — the need for immediate sustenance, either during a long gaming session or right after we've been glued to a screen for a prolonged period, can often have us reaching for whatever's most convenient (which, sadly, rarely ends up being what's healthiest as well).
I will fully admit that my own eating habits during intensive gaming periods weren't always the healthiest. I often ordered in late night pizza during raid progression days in college, and shamefully indulged in more donuts than I care to remember. On healthier days, I'd munch on raw vegetables/nuts in-between going about my daily routine in Azeroth to keep my energy up. During new expansion leveling grinds, I'd often prepare ahead of time by buying plenty of frozen fruit and making sure that I had a lot of bottled water in reach. The one vice that I'm happy to say I didn't succumb to was the pressure to buy energy drinks- the last thing I needed was to be bouncing off the walls at 3 am!
I wonder though, what have all of your experiences in relation to food and gaming been like? Do you try to stick to normal meal times even during long grinds? How often do you indulge yourselves in more junky stuff like hot pockets or microwavable meals? What's your usual beverage of choice? Are there any particular recipes or foods that you think suit an atmosphere of intensive gaming? Share your experiences in the comments below.