Breakfast Topic: Are you actually using the Twitter integration?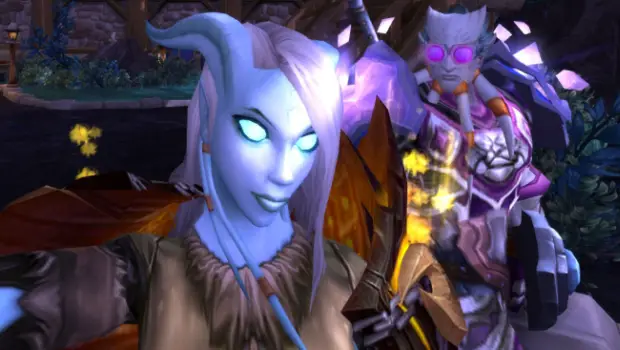 The past month or so has been a whirlwind of events for me, and between playing two MMOs, other games, spending time with my wife, working, and all of that, something had to give.  The "something" that gave, unfortunately, was doing much with the Twitter integration in World of Warcraft.
I sometimes think that I'm one of the only people who was genuinely excited at the idea of being able to tweet directly from the game; it provided the fodder for all sorts of in-character projects and just generally seemed like a fun toy to play around with.  But, you know, when time gets limited it's also the easiest thing to look at and say that it's not worth the effort. It's not roleplaying directly with other people, it's not testing the next patch, it's just a fun little thing.  And it's easy to forget about.
We asked a while back if people were planning to use the Twitter feature back before it came out.  Here we are now, and we've all had time to play with it if we want to.  So are you using it?  Did it turn out to be better than you imagined?  Or is the opposite true, and for all your grand plans do you find yourself not bothering to use the feature?  (Or predictably not using it, if you never had any grand plans in the first place.)