WoW
May 8, 2015 1:00 pm CT
Enter to win a WoW 10 Year Anniversary Messenger Bag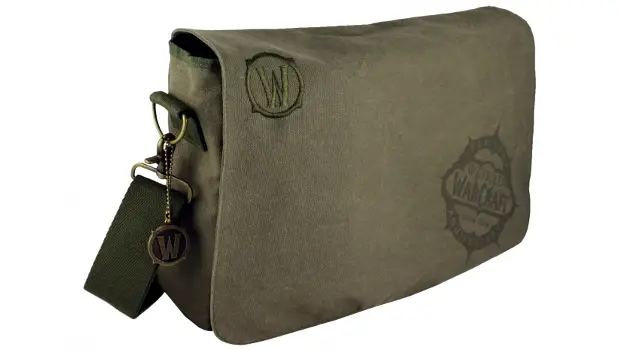 In addition to the Hearthstone Pint Glasses we're giving away, we also have five (5) WoW 10 Year Anniversary Messenger Bags to give away courtesy of Blizzard Entertainment. This giveaway, we're doing something a little special. Rather than leave any ol' comment, you'll need to be a little creative. It's imagination time.
You're an adventurer on Azeroth, grizzled and battle-hardened. You saunter up to a man that appears in need of help, but when you reach him, he simply asks you to carry a package of dubious importance to its intended destination. In the comments below, describe what it is he's given you and where he's asked you to take it. Winners will be chosen at complete random, but we'll choose the best of your comments to feature here on the site.
And remember — if you're planning to do any shopping on the Blizzard store anytime soon, don't forget to use the promo code BLIZZARDWATCH10 to take 10% off of your purchase.
a Rafflecopter giveaway

The contest will end at 11:59 p.m. CDT on May 15, 2015. To qualify,  you must be 18 years of age or older and a legal resident of the United States or Canada (excluding Quebec). You may only enter once per entry method. One (1) winner will be chosen at random. Winners will be contacted by email.