StarCraft 2: New Terran unit Liberator introduced to beta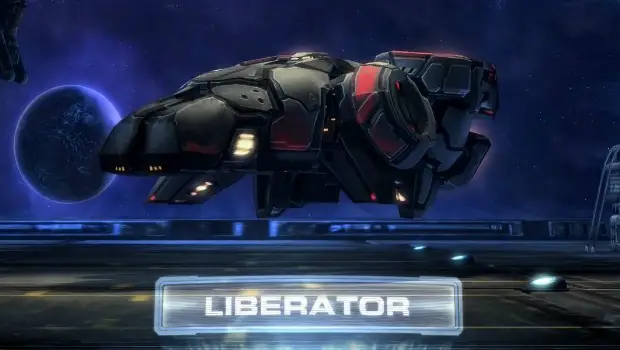 One of the stated dev goals during the StarCraft 2: Legacy of the Void beta is to diversify the tech tree of the Terran faction to give players more choices among builds. To that end, they have already separated out the Terran mech vehicle and ship upgrades so you have to choose which to invest in at the expense of the other. And to bolster the ship line they have introduced a new Starport unit, the Liberator.
The new airship specializes in splash damage against aerial units (take that, hydralisk army!) and long-range area single target ground damage. That last part is a little confusing. It works like this: The Liberator can target the ground in an area and any enemy unit entering that area will get fired on. No splash damage or area of effect damage, just single target damage. The video below explains more and shows off how a fleet of Liberators can decimate any closely packed enemy ground force quickly or harass enemy ground units from afar.
No word yet on the upgrade options for the Liberator.
If you're interested in checking out the new Liberator unit yourself in Legacy of the Void, you'll need an invitation — the game is still in closed beta at this point. To get a chance to get in the beta yourself, you'll want to make sure your Battle.net account is flagged for StarCraft betas — follow our instructions to be sure you're set up.