WoW
Jun 24, 2015 10:30 am CT
Master Plan addon update in the works
Updated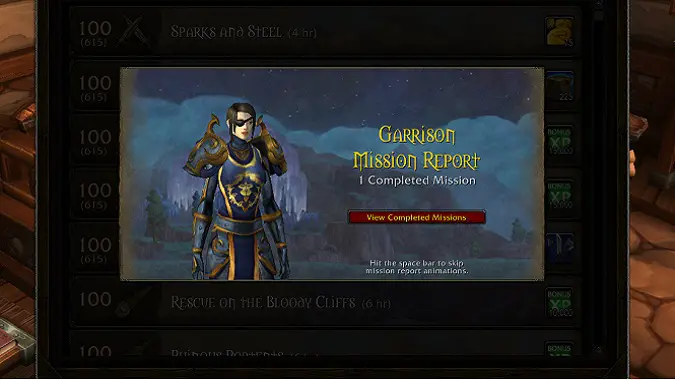 Update: The latest version of Master Plan is here and compatible with patch 6.2, though it does not yet apply its handy featureset to your shipyard missions.
Yesterday, many World of Warcraft players found themselves in shock as Blizzard not only released patch 6.2 an hour and a half early, but also debuted their new* garrison mission interface to the world.  Featuring up to six-and-a-half viewable missions at once and a surprise will-they/won't-they approach to mission success chance, the new interface promises a much more intimate approach to garrison missions.  Gone are the days of simply clicking a button to automatically apply the most logical followers you would have chosen anyway, removed in favor of a drag-and-drop design that promises to really bring home that feeling of sending a picture of a head out the front gates of your garrison and into the expansive world of Draenor.
Responses to this new design have been mixed.  "Got through 2 characters fumbling the success rates on treasure hunting missions and gave up," claims one player over on reddit.  "It's like doing long division," added another.  "I actually prefer this style of follower interaction!" a lone dissenter is probably thinking at least somewhere out there.
Blizzard has has yet to comment on this new design, but Master Plan creator Foxlit recently made known plans to update the popular addon to bring the mission interface back to its pre-6.2 design.  While there is no ETA on the addon's completion, signs point to it being ready in the near future.
*Not actually new.