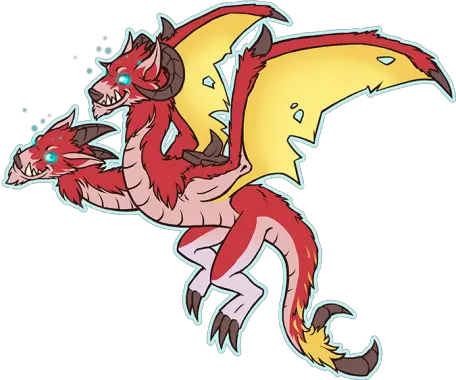 Patch 6.2 guide
Patch 6.2.3 is finally upon us, bringing Valor, item upgrades, and the infamous moose mount to World of Warcraft. But if you've been out of the game for a while, the whole of patch 6.2 has brought a lot of new content to the game, including a new zone to explore, a new raid to run, and your very own shipyard that you'll use to build a fleet of seafaring vessels. Check out all our patch 6.2 content — and 6.2.3 content — below.
Table of Contents
Patch 6.2.3
Patch 6.2.3 is now live with assorted features. New Cataclysm Timewalking dungeons are being introduced, Valor is back as an item upgrade path, Warlords Season 3 PvP kicks off, and the Grove Warden mount is now attainable from a quest that starts with defeating Archimonde on Heroic.

---

Well, we got the patch 6.2.3 announcement this morning, and now we have the patch notes themselves. One of the things that's most interesting about this patch is the completely unexpected return of Valor Points.

---

Valor points are making a comeback for item upgrades in patch 6.2.3. A @WarcraftDevs tweet yesterday afternoon stated there is no planned hard weekly cap on the Valor you can earn in a week, but it's possible to run out of activities which award Valor in a single week.

---

We think the Mesmerizing Fruit Hat is possibly the game's most amazing addition since Pepe. Though it was datamined way back in Warlords of Draenor beta, it only seems to have popped up in the game in patch 6.2.3 where it hid, unseen, in Pandaria until sharp-eyed Wowhead user Aetropos spotted it.
Patch 6.2.2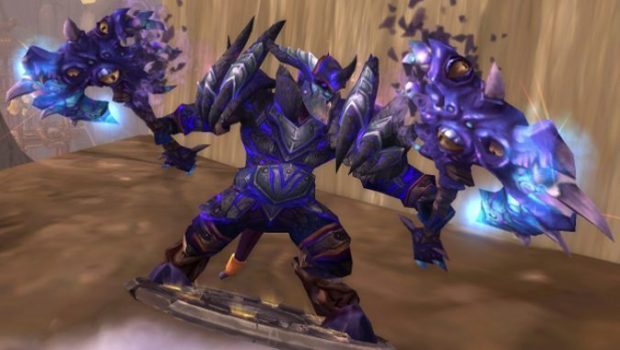 The big news with WoW patch 6.2.2 is of course the introduction of flying in Draenor. You have to finish a fairly involved achievement, Draenor Pathfinder, to unlock it. Once you do, it's good for all the characters on your account. There are even new mobs that can only be accessed by flying, and they drop all new rewards. But there's more to this patch than gaining access to the skies.
Tanaan Jungle
Looking forward to hitting up Tanaan Jungle in patch 6.2? We'll walk you through how to get started.

---

Standing atop the Throne of Kil'jaeden in Tanaan Jungle is our old and recently promoted friend, Supreme Lord Kazzak.

---

Looking forward to flying over Draenor? Then first you'll have to get the Draenor Pathfinder achievement. We'll walk you through the steps.

---

If you're a completionist about titles, then you probably already have your eyes on the Predator title.

---

If you're looking to grind up to revered with Tanaan Jungle's new factions in order to get flying, here's what you need to know.

---

There are a lot of new battle pets headed our way for patch 6.2. We've covered them in shorter posts as they were discovered, but now that 6.2 is imminent, here's a full list of all the new pets coming your way and how you can get your own.
Hellfire Citadel
The first wing of Hellfire Citadel LFR, Hellbreach, consists of 3 bosses: Hellfire Assault, Iron Reaver, and Kormrok. Our bosses in 5 seconds series focuses on the core points you need to know going into these fights.

---

The second wing of Hellfire Citadel LFR, Halls of Blood, opens up today on US realms. It consists of three bosses: Hellfire High Council, Kilrogg Deadeye, and Gorefiend. Our bosses in 5 seconds series focuses on the core points you need to know going into these fights.

---

The third wing of Hellfire Citadel LFR, Bastion of Shadows, opens up today on US realms. It consists of 3 bosses: Shadow-Lord Iskar, Socrethar the Eternal, and Tyrant Velhari.

---

The fourth wing of Hellfire Citadel LFR, Destructor's Rise, opens up today on US realms. It consists of three bosses: Fel Lord Zakuun, Xhul'horac, and Mannoroth. Our bosses in 5 seconds series focuses on the core points you need to know going into these fights.

---

It's time to take on Archimonde himself. The final wing of Hellfire Citadel LFR, The Black Gate, opens up today on US realms. Our Bosses in 5 seconds series focuses on the core points you need to know going into LFR.

---

If you're interested in raiding Hellfire Citadel on Mythic difficulty, you probably want to give a look to these guides on Wowhead, created by Method, the guild that completed world first Mythic Archimonde.
Shipyard
Patch 6.2 is here, which means it's time to build up your own garrison shipyard: which means gathering garrison resources and hunting for a new one: oil.

---

Not quite sure how to make your shipyard go (or why you should care)? Not convinced of the necessity of heading into Tanaan Jungle? We've got the answers to your patch 6.2 questions right here.

---

So you've ran the introduction quest line to patch 6.2, built your shipyard, collected oil and sent a few boats to their watery doom when you realized they don't have the right equipment to counter the threats on the map....
Timewalking
We're heading into patch 6.2's second Timewalking weekend, so it's past time to get up to speed on how Timewalking works and how to rack up the rewards (including a Seal of Inevitable Fate for Hellfire Citadel bonus rolls and ilvl 660 – 675 gear). If you haven't been paying attention to the new Timewalking feature, this is how it works.

---

Patch 6.2.3 brought Timewalking to various Cataclysm dungeons, as well as reintroducing Valor to World of Warcraft. The currency can be earned and used to upgrade current Hellfire Citadel gear, Tanaan Jungle Baleful gear, Mythic dungeon drops, and crafted Epic gear from professions. With this week being a Cataclysm Timewalking week (from November 18th to the 23rd) it's as good a time as ever to start getting your feet wet in Timewalking dungeons.

---

In the WoW Archivist column, we take you back in time to another era of the game. In patch 6.2, Blizzard is offering a way to do that literally. So let's go back in time to revisit the dungeons of the Burning Crusade.

---

---

Patch 6.2.2 brought us a plethora of new Timewalking rewards, available from badges that you acquire during the event. We have some very exciting rewards, such as the Ironbound Wraithcharger and Eclipse Dragonhawk, as well as a return of the old Wrath reputation commendations and new Burning Crusade commendations. The badges are easy to get but will require some farming.

---

I'd planned to write about Timewalking before I'd even had a chance to try it. I love the idea of using scaling technology to revisit instances that have become part of the distant past. Heroic Burning Crusade dungeons in particular are some of the first challenging group content I ever did. Plus, it's a sensible thing for Mages to be doing, considering our time-bending abilities.

---

The first Timewalking weekend has come and gone, and after diving back into Burning Crusade classics like Shattered Halls and the Arcatraz, I have to say: Timewalking is a blast.

---

If you're intent on grinding out the rewards or going for the recently-announced Infinite Timereaver mount, being able to annihilate things by taking advantage of old set bonuses or scaling oddities will get you there faster.
Join the Discussion
Blizzard Watch is a safe space for all readers. By leaving comments on this site you agree to follow our  commenting and community guidelines.