Hearthstone's weekly Tavern Brawl: Summoner showdown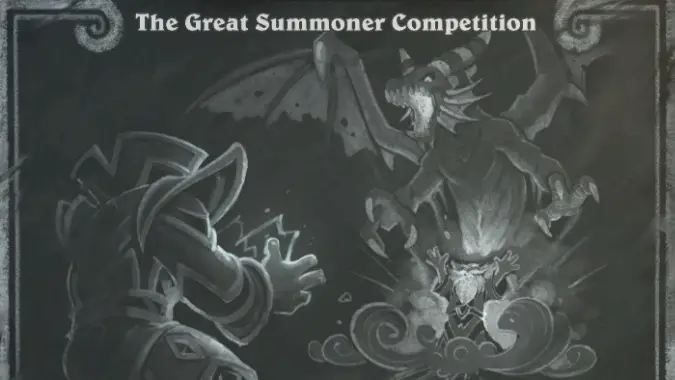 This week's Tavern Brawl is The Great Summoner Competition. During this brawl, every spell you cast will summon a random minion of equal mana cost, so expect the board to fill up fast (if not entirely predictably). While any class can compete, we definitely recommend spell-heavy classes like Mages and Priests to maximize your spell casting — and thus the number of minions on the board. This sounds like a great week to break out Ysera.
If you're enjoying these brawls, however, don't fret that they're gone forever once the week is out. Senior Game Designer Ben Brode confirmed this week that old brawls will be rotated into the Tavern Brawl mix — though he also confirmed that the team isn't working on any new classes, so shed a tear for your dreams of a Death Knight or Monk deck.
But, hey, you can still enjoy this week's brawl, no matter what class you prefer. So dive in to this week's brawl, now live in NA and EU regions. Don't forget, your first win in Tavern Brawl this week nets you a free classic card pack — after that, though, it's all for fun.