Blizzard Watch: Episode 24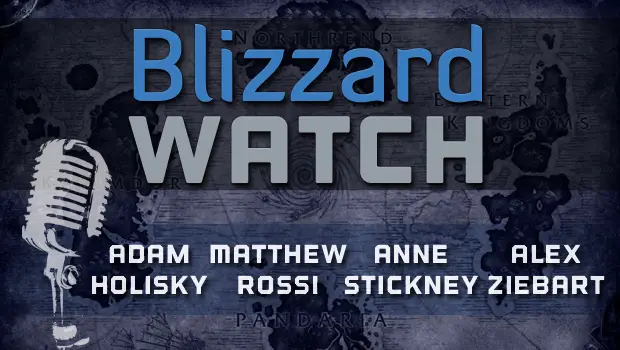 Welcome to the 23rd episode of Blizzard Watch's podcast! In this episode Matt, Anne, and Alex have a lot to say on patch 6.2 while answering reader emails. Join us every week on our twitch.tv page for the live show, and check back later on for the podcast on iTunes and other outlets. Have a question for the show? Just send an email to [email protected]! And feel free to ask questions about any of Blizzard's games; we're not just about WoW anymore!
This week we also move our podcast's home over to SoundCloud. This will allow for better service to you, our readers, as well as better management on the publishing side. There's no need to change your RSS feeds or iTunes subscription — all of that will update automatically.