Breakfast Topic: What do you think of The Grand Tournament?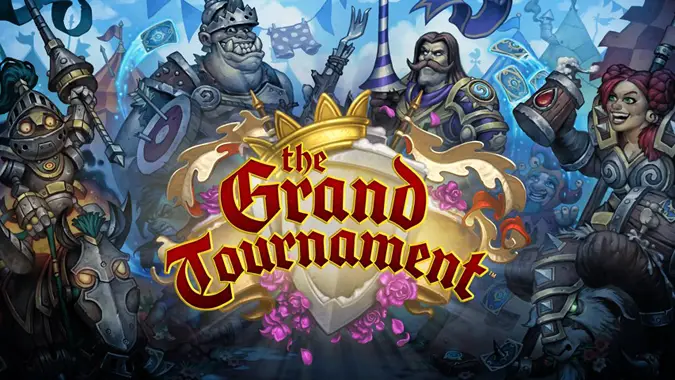 Yesterday Blizzard announced a new Hearthstone expansion, The Grand Tournament. The new expansion features over 130 new cards, and a new keyword ability called Inspire. I have to admit this one looks pretty fun, just because of the hook of how the expansion works. Everything revolves around Hero Power, including Inspire, and it all works in nicely with the whole flexing-your-muscles tournament theme of the expansion itself.
From what I saw of the example rounds, this actually makes for some ridiculously entertaining gameplay. I love how the cards and Hero Power start to work together and create these amazing chains of cards and spells. It makes the game really, really flashy, which also kind of falls back on that whole tournament vibe. It's not just about beating your opponent — a lot of the fun also seems to be, from what I watched, in making as big a spectacle of doing so as you possibly can.
Needless to say, this is an expansion I'm going to pick up. Why not? It's out next month, but you can pre-purchase cards for the expansion next week. What do you guys think about the new Hearthstone expansion? Does that new Inspire keyword ability seem pretty cool to you? Are you looking forward to The Grand Tournament? Are you going to pre-purchase some decks and grab that sweet new card back?