Breakfast Topic: Create a bonus event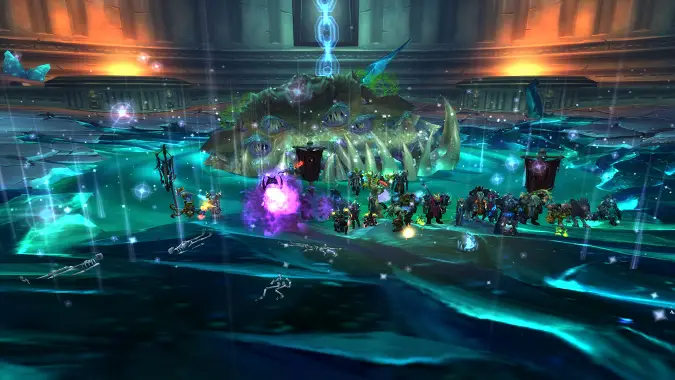 It's not really a secret that I love the Timewalking bonus weekends.  As someone who's been playing since vanilla (cue "thanks for the reminder" groans), any chance I have to take a trip down Nostalgia Lane makes me very happy.  Outside of the nostalgia factor, though, I like the idea of rotating events to help keep things fresh and give a new reason to play every weekend.  Which is why, thinking about the various upcoming bonuses, I began to wonder what sort of event I would create if given the opportunity.
Having killed Yogg-Saron on and off since Wrath of the Lich King with no sign of that darn mount, I'd love to see some sort of bonus event that increases the drop chance of mounts from old bosses.  I've sunk so much time into farming mounts over the years that any opportunity to make that farming less painful, hypothetical or otherwise, is an opportunity I'll take.  Now, don't get me wrong, I realize this is a pretty unlikely bonus event (especially if the bonus events remain limited to weekends only) but that won't stop me from pretending it could happen.  Still, I'm sure there are other bonus event possibilities that are much more likely to happen.
What if there were a bonus event that offered a damage bonus in dungeons or LFR to groups that queued together?  Or how about one that increased the chance of warforged or socketed items from Mythic dungeons? These are just a few ideas, though.  Is there any particular bonus event you'd like to see added to the game, even if slightly unrealistic?