Expanding the Diablo 3 Reddit Q&A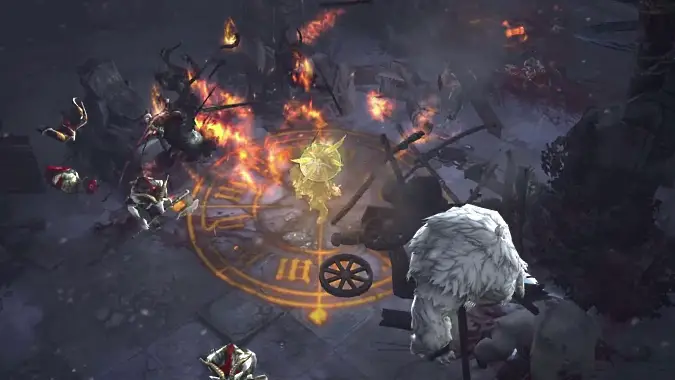 The Diablo 3 developers held an AMA-style Reddit Q&A on September 1st, a week after Patch 2.3.0 launched and after the opening weekend for Season 4. Although the original Q&A thread is here, r/Diablo moderator Menagese compiled a brief summary link list of the Q&A that makes it a little easier to find specific answers.
Kanai's Cube
The general developer reaction to questions about Kanai's Cube is positive, as if they're satisfied with how the Cube has worked out so far. The Cube is built to be expandable, so we may see more recipes down the road. Ancient items will continue to be a random extra thing that avid players can strive for, and there are no plans to add a make-a-Ramaladni's Gift recipe to the Cube.
The developers are happy with the costs of some recipes because they make Death's Breath a crafting material that's worthwhile to farm and gather again. Nonseasonal characters probably have Death's Breath stockpiled due to much less use in older patches, which made Kanai's Cube particularly fun when Patch 2.3.0 launched as players could use the recipes right away. Seasonals, however, still need to earn those many level 70 elite kills, and the recipes like Hope of Cain that involve a lot of Death's Breath are aimed at more avid seasonal players who want more control over specific slots when it comes to gaining gear pieces.
Reddit user jiminee suggested having tooltips on items to know if you've extracted that legendary power yet or not, and Lead Designer Kevin Martens agreed that they'd look into that.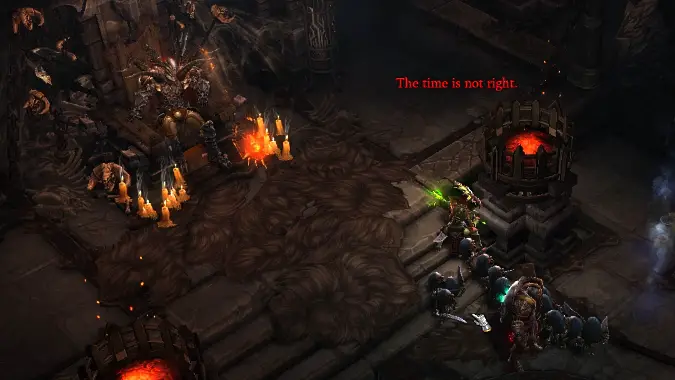 There was a non-comment about hidden Cube recipes. I'm not sure this is referring specifically to the Cube itself, though — it might be referring to Kanai. The developers answered a creation question about the namesake of Kanai's Cube that confirmed some of my suspicions from the PTR. There are two important mini zones or rooms in the Elder Sanctum, which is in the Ruins of Sescheron, where you go to get Kanai's Cube at Zoltun Kulle's request. One is the Cube room, but the other room nearby is the Immortal Throne, where ghost barbarians line the way to a barbarian skeleton sitting on a throne. Early on the PTR, when you initially approached the throne, you got a red error message that said, "The time is not right," and nothing else happened. Senior Level Designer Matthew Berger confirmed that there is a hidden event for Kanai based on the month, as a way for the Diablo 3 developers to "play one last time with him." Kanai died in October 2014, and considering the timing of the patch, my first guess would be to visit Kanai in-game in October. Currently, Kanai sits still and silent in September.
Major philosophies
There are a few big questions or topics in the Q&A that even casual players might want to visit.
As always, class sets and builds are continuously watched and tweaked for balance. The perfect build diversity balance for the developers is that every build does well for both the top and the average player. Rather than a hierarchy within each class of builds that do progressively well, the developers intend you to truly have a play-your-way balance where all builds are relatively equal in output.
Although players may have to count their damage hits by the number of commas used, a stat squish is not in the near future for Diablo 3, because the float numbers the game uses for calculations have yet to cause any major problems. Class set-related lag like the Witch Doctor's Helltooth set is different, and sometimes stems from entirely different hotfixes, as revealed by Software Engineer and hardcore Witch Doctor player Roger Hughston.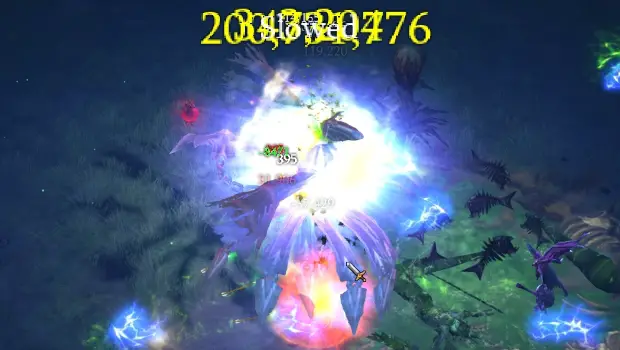 You can play with a console controller on a PC using specially designed controllers, but simply swapping out the buttons doesn't make a PC game into a console game. The Diablo 3 team had to rework entire subsystems like the user interface in order to make the game work on console, so asking for more console-like features on the PC game is no-go.
Speaking of UI, Kanai's Cube will soon exacerbate the buff bar problem, where group buffs and personal procs can soon fill up your entire buff bar, shoving some important and need-to-know buffs off. The developers are aware of this and have some ideas going forward.
Finally, the biggest question outside of build diversity questions is the group play versus solo play dilemma. Group play is always intended to outdo solo play, but the problem comes from how activities within the game intersect with each other. Previously, XP farming activities overlapped with other endgame farming activities, so players didn't need to do much outside of just playing the game. Now, the XP farming splits off from endgame, so players are grouping up for the XP bonus and then splitting off if they would rather chase a solo leaderboard. The overall goal is that adding a player to your group makes the game more fun, not that groups should be required to play well.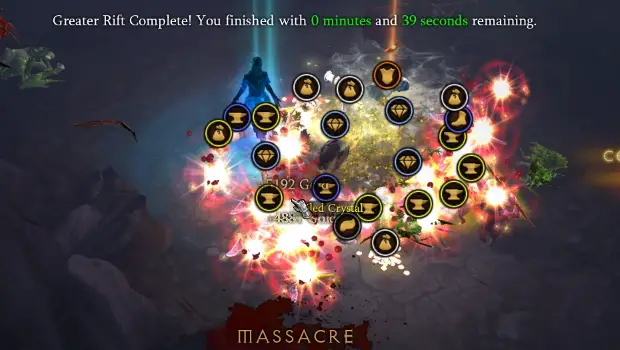 Fun questions
Associate Designer John Yang swears that the accusation that he literally plays in his sleep is false, but he does indeed have Paragon 840 after farming himself faceless.
The developers who answered the favorite items question prefer rings over any other slot:
Convention of the Elements for Associate Designer John Yang, who mentions that this was the community-designed legendary, so is named after the convention that is BlizzCon.
Nagelring for Senior Technical Game Designer Wyatt Cheng, who thinks of the explody guys as his personal Banelings.
Rogar's Huge Stone for Software Engineer Roger Hughston, who gives just a simple answer, but you should soon realize how similar the item name is to his own.
Although not a favorite item exactly, Senior 3D Artist Riche Marchella plays his Demon Hunter a lot, and thus loved to work on the Unhallowed Essence set, a Hatred generator and Multishot build set that many players love just for the looks.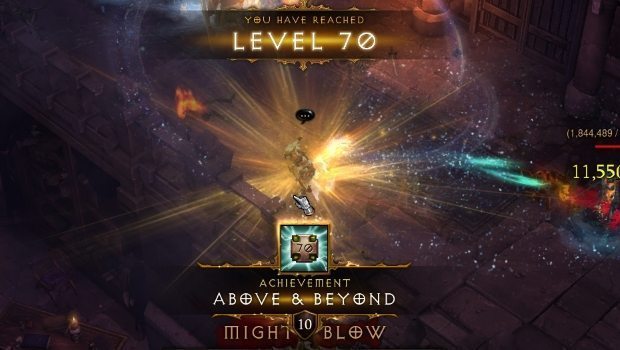 Astral707
Above & Beyond are my favorite DJs, and the Diablo franchise are my favorite games. Who is responsible for all the A&B references in D3? We should be best friends.
Don Vu (another designer on the team) is one of the biggest EDM-lovers I know and is responsible for most of the EDM references, including all of the Seasonal Conquest achievements that are named after songs.
I'd like to expand on this fun question, as this music genre often makes for not only excellent rifting music but also excellent writing music.
Whether or not you listen to Electronic Dance Music (EDM) on a regular basis, you've probably heard Ghosts N Stuff before, which is also referenced as the exploration achievement for Act 5. The song's popular EDM artist and prominent Diablo 3 player, deadmau5, has an item loaded with references: the icon for Halcyon's Ascent is his iconic mouse mask, the flavor text includes lines from this song (which is also an achievement for leveling a Barbarian to 70), and Halcyon441 was his handle before he found a deceased rodent in his computer case. The seasonal Conquest achievement Worlds Apart might sound like a Jude Cole reference at first, but if it's EDM, it's probably Seven Lions instead. I might not have nailed the intended Conquest songs and I may have overshot or overthought some of them, but here's a sample of EDM based off the current seasonal Conquests:
Reaching level 70 introduces you to the endgame of Diablo 3 and its many musical references (not just EDM!), and the name of its achievement is probably no accident. The DJ group Above and Beyond can also introduce you to more EDM. You just need a little Group Therapy — and no, I don't just mean killing Adria with friends.