Rexxar and Misha unbearably awesome in Heroes ability preview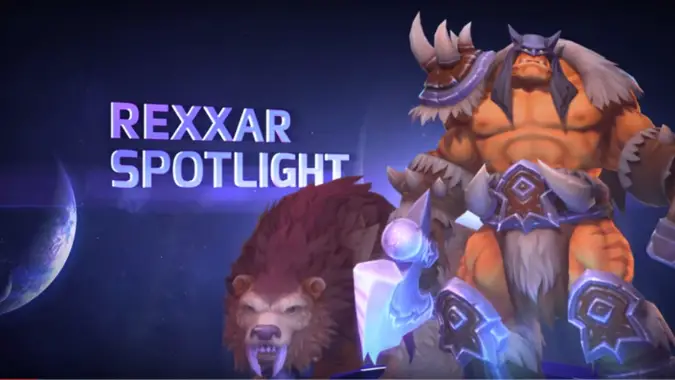 Formally announced a month ago at Gamescom, the Heroes of the Storm team just released a new video highlighting the new hero Rexxar. Narrated by game designer Dustin Browder, this video outlines Rexxar's gameplay–his abilities, how his trusty bear companion Misha fits into his kit, and also how to counter him.
Rexxar is the first ranged Warrior hero to enter the Nexus, immediately making his gameplay unique. Many of his abilities center around the effective use of Misha, who deals melee damage. Toward the end, the video notes that effective use of Misha is crucial to mastering Rexxar. His trait allows him to tell her to go on the offensive or hang back next to Rexxar to avoid getting her killed. He can also use Mend Pet to keep her healthy, but it's a heal over time, so he needs to use it tactically. Misha can also stun opposing enemies with the Misha, Charge ability, and Rexxar's first Heroic ability, Bestial Wrath, gives her a huge boost to damage.
The only active baseline ability Rexxar has that doesn't involve Misha is Spirit Swoop, which appears to be a skill shot with a slowing component. Misha is also absent from Rexxar's second Heroic ability, Unleash the Boars, which seeks out opposing heroes, deals a bit of damage, slows and reveals them.
The video concludes with a number of tips on how to play Rexxar and how to counter him from the opposing team. Notably, Rexxar seems quite suited to dealing with Mercenary camps, but has few escapes. Even if you're not sold on Rexxar, you'll want to watch anyway, to see Misha's adorable dance animation.