The Queue: Let's walk time or whatever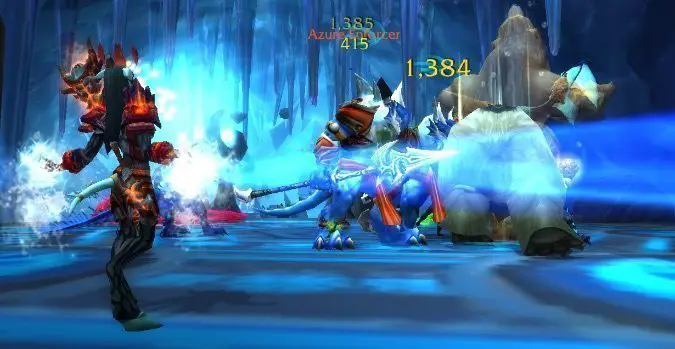 Welcome back to The Queue, our daily Q&A feature for all of Blizzard's games! Have a question for the Blizzard Watch staff? Leave it in the comments!
---
CLOUDSTRIKER_OTQ ASKED:
What are we thinking the ETA is for the Level 100 Boost they datamined?
Much like the level 90 boost, it will probably come with expansion pre-orders. With Warlords, if you pre-ordered, you were able to use your associated boost as soon as you made the purchase. If Legion is coming with another freebie, that's likely how it will work. If Legion doesn't come with a freebie, the level 100 boost will either replace the level 90 boost around pre-order time regardless, or when the expansion goes live.
---
MITHRENNON ASKED:
I know the big buzz is we'll be getting a xmog system like Diablo 3 in legion where it "saves" all the various "looks" you've earned for xmog purposes in some sort of xmog tab and you can finally throw away all that gear taking up bag space… I understand how that works for xmog….
My question is this… With the implementation of Timewalker dungeons, it's not exactly a big secret that wearing older raid gear (with gem sockets, enchants, etc) can provide a significant boost to your DPS over wearing current gear. With Timewalker here to stay and expanding, will I actually be able to throw away old gear after the implementation of the D3-like xmog system, or do I still need to hold onto old raid gear to wear it for Timewalker?
In short, if I throw away all the raid gear I earned to save bag space, if I later decided I really needed tier-x raid gear to run a Timewalker dungeon, will I be able to retrieve it for WEAR (not xmog) using the new system, or am I still screwed on bag space because now I need to keep old gear to farm Timewalkers more efficiently?
I expect you'll need to keep items you want to equip and the transmog system will be purely cosmetic. You don't really need all of that old gear for Timewalking. You can do all of it wearing the current expansion's gear. Wearing those old legendaries or best-in-slot armor pieces might give you a boost, but best-in-slot gear isn't required for that content. Timewalking is not so serious that you need to have optimal equipment for every expansion set. If you want to clutter your bags with that stuff, that's your choice, not something the game forces you to do. Personally, I pull out my Shadowmourne for those things because it's an opportunity to wear it again. That's the only prior-expansion gear I ever use while timewalking.
---
TEJAY ASKED:
Does this site not have an RSS feed? For anything other than the podcast?
---
ANONNYMOUSE7 ASKED:
What's been the biggest impact to your gameplay now that flying has been enabled?
Zero impact! I didn't care whether or not flight was added, and now that it has been added, I still don't have it. I haven't been logging in enough to know whether or not other people having flight changes ground gameplay yet. No difference to me! Sorry, that isn't a satisfying answer, but that's my situation with flying right now.
---
BOVENWHITEHOOF ASKED:
I hope that whoever has today's Queue (are we back on the regular schedule again?) looked for questions to answer yesterday as opposed to waiting til this morning.
Unfortunately, nope. Today's Queue is a bit shorter than I'd like, but I work with what I've got. Typically, I'd turn elsewhere for more questions, but I made the grievous mistake of waiting until the morning to write this thing rather than doing it in the middle of the night like I usually do. No time left! It's almost 11! Go, go, go! Publish! Do it !