Breakfast Topic: What area would you like to see updated?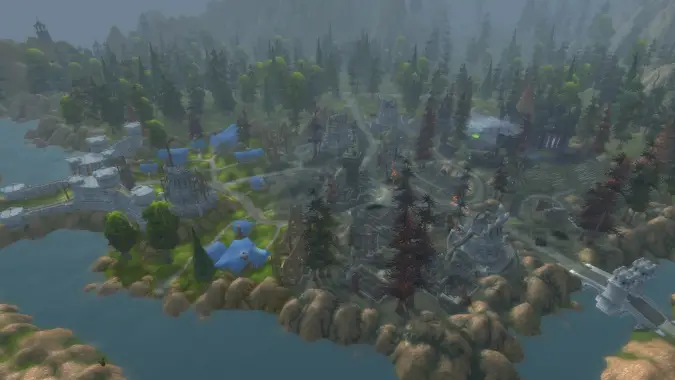 It wasn't until recently leveling a new character that I realized Andorhal — much like a certain planet — has been time-locked in an endless battle for nearly five years now. Sure, technically the revamped questlines reveal an Alliance retreat, but that's not really reflected in the landscape or architecture. Players traveling to the area will still see Alliance structures on one end, Forsaken on the other, and some Scourge-destroyed buildings in the middle. Personally, I wouldn't mind seeing what Andorhal looks like in its current state, and there are plenty of other areas in the game I could say the same for.
Now, I don't necessarily mean on the level of the Cataclysm revamps, where each zone is updated but I would still like to see present-day Andorhal in at least some form. Perhaps in a manner similar to the Sunwell we get to see during the Quel'Delar quest chain — not a permanent change to the entire zone but a small glimpse that just acknowledges time has passed.
It would be easy enough to do, especially with Sylvanas's upcoming role in Legion. Perhaps she sends Horde players to recruit some forces who have been stationed in Andorhal. Or better yet, maybe one of the artifact quests brings players to the Forsaken-controlled town to gather cursed fragments of some weapon that Sylvanas has kept hidden. No matter what the reason, it would be nice to see a version of the town that isn't stuck in the same battle it has been for years.
But as I said, there are plenty of other areas (cough Sentinel Hill cough) that would be interesting to see — if only briefly — in their up-to-date state. Which would you like to see most? What zones or areas deserve a quick visit from players?