The new X-Files series gets its first full trailer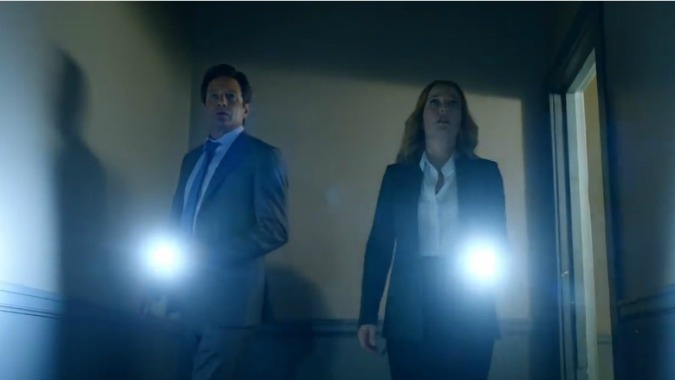 After hints, mysterious snippets, and maddeningly vague teaser photos, we finally get what we've been waiting for. The first full length trailer for Fox's 2016 revival of The X-Files. The series is returning for six episodes starting January 24, 2016 and damn if it doesn't look good. Really good.
The trailer is one big love letter to the fans. Mulder and Scully together again. Nine years of storylines (plus some movie plot lines we'd rather forget about) continuing. Scenes set in darkened rooms lit only by bluish beams from the standard issue FBI flashlights in the hands of our intrepid agents who will stop at nothing to get to the truth. Or, as Scully says in the teaser trailer, they have the truth — now they want answers.
Generally I'm suspicious of revivals (I'm looking at you, Twin Peaks), but the original writers and directors are back and this trailer hits all the right notes. If they can capture that old Mulder/Scully magic, ignore the muddled mess of the movies, and throw in at least one comedy episode, I'll be the first to demand another, longer season. At least that way I won't have to watch Hannibal for my Gillian Anderson fix.