Happy Monday! Here's some hamsters reenacting Friends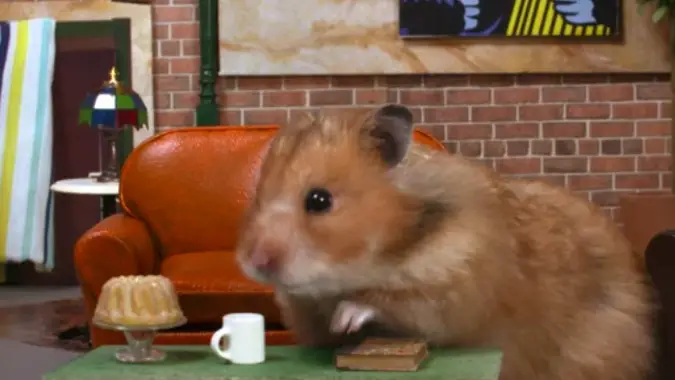 Mondays are rough. We get that, and so do these hamsters who have come to make your day just a bit better.
What's better than adorable hamsters? Adorable hamsters (plus David Schwimmer) on the recreated set of Central Perk doing their own take on the theme from Friends. So let's not delay this dose of Monday joy any further: we now present Central Fluff.