Did Back to the Future Part 2 really predict the culture of 2015?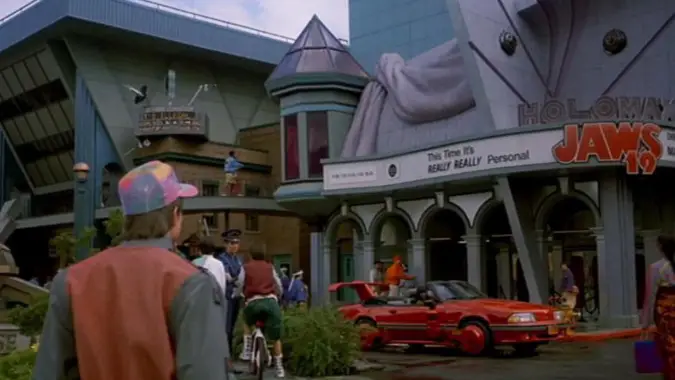 In Back to the Future Part 2, Marty McFly traveled to the distant future of 2015. Now see what has come true.
Sure, 2015 must have felt like a far off place when the film was released in 1989, but today watching the its still far-off predictions leaves us feeling a little nostalgic for a future that never existed. However, we are getting a few real life hints of the future that never was: Universal has officially released a trailer for Jaws 19, whose holographic shark advertisement spooked Marty…
…and Pepsi is releasing a limited edition Pepsi Perfect, mimicking the cinematic version Marty ordered in the Cafe 80's.
Even the hoverboard is becoming a reality, though we're not there quite yet.
And while the World Series has yet to be played, the Chicago Cubs actually made the playoffs this year, nabbing an NL Wild Card spot. They play tomorrow against the Pittsburgh Pirates, so we'll have to wait and see about that particular call, and whether or not the Cubs can actually pull that particular prediction off.
All we're missing now is the flying cars. Come on, future!