Blizzard Watch Brawl: Clockwork Card Dealer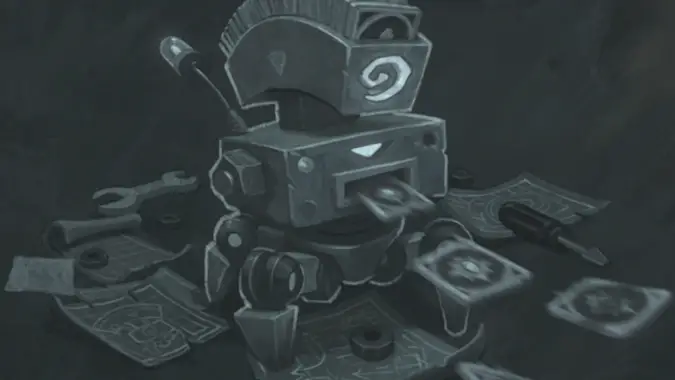 As we do most weeks, Matt Low and I went head-to-head in Hearthstone's Tavern Brawl. This week, the theme is Clockwork Card Dealer. On turns 1 through 10, you will always draw a card of a cost equal to your number of mana crystals, assuming you have one in your deck. On turn 1, you will draw a 1 mana cost card. On turn 2, you will draw a 2 mana cost card. So on, so forth. However, any cards that increase your number of mana crystals — such as a Druid's Wild Growth — will not impact the cards you draw. Even if you boost yourself up to 6 mana crystals on turn 4, you will still draw a 4-mana card.
If you watch our Brawl this week, you'll gather we didn't find this week's theme particularly compelling. As with all Tavern Brawls, though, I have no doubt there are plenty of people out there who did enjoy this one. Not everyone can enjoy every Brawl, we simply tend to lean in favor of the wackier and more unusual themes.