WoW
Oct 13, 2015 6:00 pm CT
Moviewatch: A Hallow's End Machinima Collaboration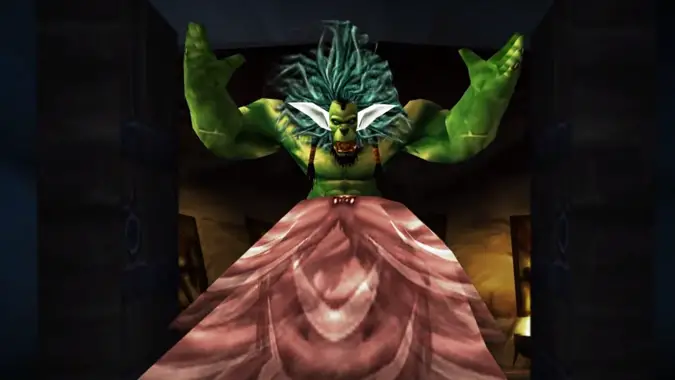 Reaching into the way-back bag to help us celebrate the Hallow's End season, one of the first treats to come up is A Hallow's End Machinima Collaboration. First released in 2008, this masterful tale of Thrall's attempts to terrorize Orgrimmar features the work of Myndflame, Jesse Cox, Matt Greenberg, Oxhorn, and more. Collaborations happened infrequently in that age of machinima, so the spooky holidays made for a great excuse to get some of the big names together in one big effort.
We've all struggled with the effort of creating our own costume and Thrall's no different. After overhearing a pair of guards mocking his efforts, the Warchief sets out to create something well and truly scary. Make sure to watch the video all the way through the credits; the punchline gets a little more exposition to tie up loose ends.
Plus this video is a nice reminder of why Myndflame is machinima legend.
Looking for more machinima? Check out previous editions of Moviewatch!