Jessica Jones' full trailer is a punch in the gut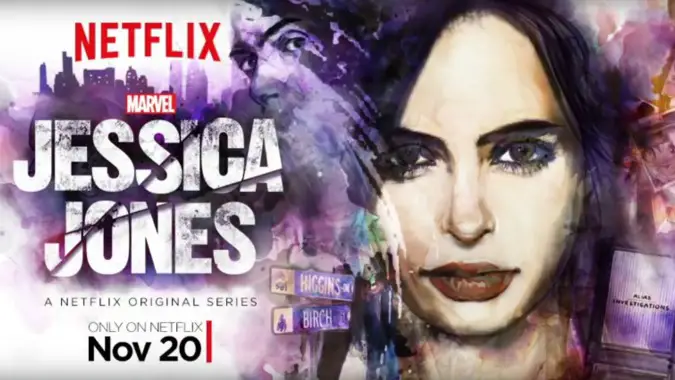 The next Marvel series coming to Netflix shows the traumatic side of the superhero business.
We've seen teasers and a free comic as well as a poster (see above), now we finally get to see the first full trailer. No, we're not talking about Star Wars: The Force Awakens, but Netflix's next Marvel series, Jessica Jones. And what we're shown is a woman who has been to hell and back and survived only to discover the Devil hasn't given up the chase.
According to those who read Brian Michael Bendis' Alias, the comic book this show is based on, the series is staying mostly true to the original story and this trailer backs that up. Jessica is a superhero of moderate power who was captured by Kilgrave, a man who can make others do what he tells them to. She did some horrible things under his influence, but finally broke free. Now she runs an investigation agency and is trying to put her life back together only to discover Kilgrave isn't done with her yet.
Krysten Ritter does a great job in this trailer portraying both toughness and vulnerability while we only get glimpses of former Doctor Who David Tennant as Kilgrave. We also get a good look at Mike Colter who plays Luke Cage, Jessica's love interest and the focus on the Marvel Netflix series which will follow this one. I was hoping to see more of Carrie-Anne Moss and though we get just a single shot of her, I heard she is playing a lawyer who becomes an ally to Jessica.
I've been looking forward to this series for awhile and now that I've seen the trailer I can tell we're in for a dark, disturbing tale of PTSD, destructive coping mechanisms, and learning how to defeat a problem you can't just put your fist through. I'm all in.
All 13 episodes of Jessica Jones will premiere on Netflix on November 20th.