Breakfast Topic: Will you be participating in WoW's Day of the Dead celebration?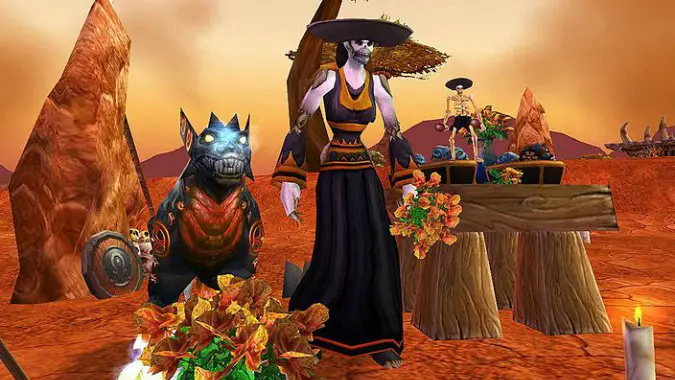 Have you recovered from your sugar-induced Halloween hangover yet? Well, grab some coffee and fire up the launcher, Blizzard has a mini-world event starting today: the Day of the Dead.
For just three short days, you can honor the dead in Azeroth by decorating their graves. But there's much more than that for this seemingly simple event. There are achievements to be gained, duels to be fought, and a battle pet to be acquired, the Macabre Marionette. If you've done this in previous years, there isn't much new except that the Contenders Costumes will now fit in your toy box.
Will you be participating in this year's event or will the dead lay quiet and forgotten as you prep for the incoming insanity that is BlizzCon?