BlizzCon 2015: Cloud9 wins Heroes of the Storm Championship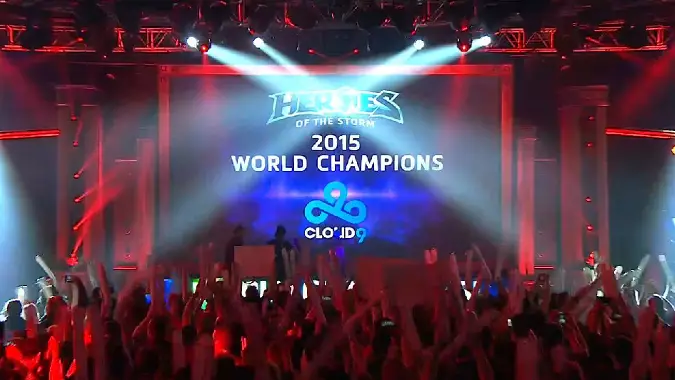 In the culmination of the Road to Blizzcon Heroes of the Storm championship, Cloud9 did the North America region proud. They swept Europe's Team Dignitas in the finals, winning three times in a best of five to claim the very first Heroes World Championship trophy.
They had a stunning turn at Blizzcon, even choosing the risky hero Murky in an earlier match, which earned them their second loudest cheers of the night from the hometown audience. In the finals their team composition was relatively safe, but very effective. The last match on the Garden of Terror map featured two Warriors, Sonya and Leoric, plus arguably the strongest Support in the game, Uther. This was bolstered by Valla on DPS, and an Abathur pick, which helped them keep the pressure in relatively vacant lanes.
For their stellar play, Cloud9 earned $200,000 and a trophy bearing the Heroes of the Storm logo. Well played.