BlizzCon 2015: Hundreds of new talents in Legion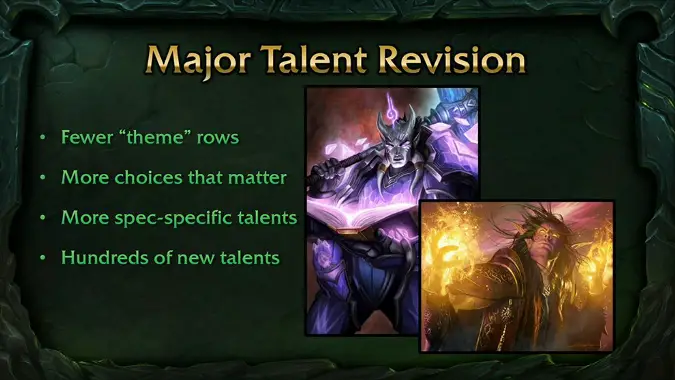 We knew that there was a major effort to make classes more distinct in Legion, and at the systems panel Kris Zierhut, Lead Class Designer, revealed that they were entirely revamping the way talents worked, to the point where there's more options, and more talents specific to the class. Now Kris Zierhut tells us that there will be hundreds of new talents introduced in Legion.
Basically, the thing to keep in mind is that we're seeing a lot more of the system started in Warlords of Draenor where certain talents (Gladiator's Resolve, as an example) were specialization specific. Legion takes this idea and runs with it, because it broadens these options out so that each class specialization gets many talent choices.
It's a big change to how talents work in World of Warcraft, so I'm very curious to see some of these new talents and see how they help players feel that class fantasy that Blizzard has been telling us about.