Breakfast Topic: Looking up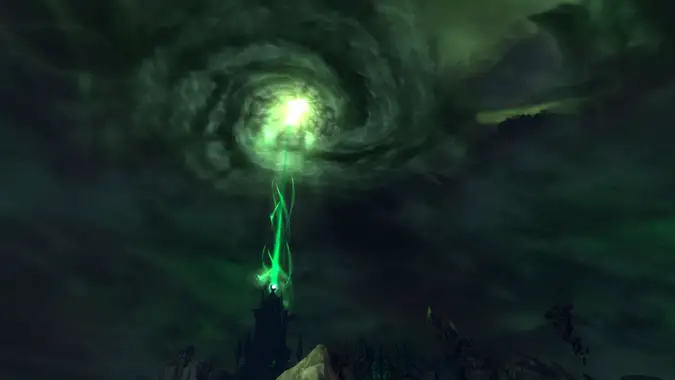 Every time Blizzard puts out a new World of Warcraft expansion, the first thing I do upon logging in is look up. Why? Because every expansion, the sky gets just a little prettier. I don't really know who it is over there that works on crafting the skies of Azeroth and beyond, but whoever they are, they do absolutely stunning work — the skies above Mardum, the skies above the Broken Isles, heck the skies above the Halls of Valor — of which we got only the briefest of looks yesterday — are gorgeous. They're the kinds of things I want as live wallpapers for my phone. …that's not a half bad idea.
Hey Blizzard, want to throw us some skybox live wallpapers? The thunderstorm above Halfhill in Pandaria, I'd like that one.
It's not just the skies, though — ceilings in buildings are often far more detailed than you'd think, or they might not even be ceilings at all. Some zones and dungeons open up to the sky, and you never really notice because looking up is just now one of those things a lot of people do.
So I'll ask you guys, because I'm curious — how often do you look up? Have you noticed cool ceilings, crazy architecture, or Azeroth's breathtaking skies? Do you pay a lot of attention to your surroundings, or are you usually more focused on what you're going to do, rather than what's going on around you? When you log into a new expansion for the first time, what's the first thing you do?