WoW
Dec 8, 2015 3:00 pm CT
WoW Winter Veil sale includes battle pets and mounts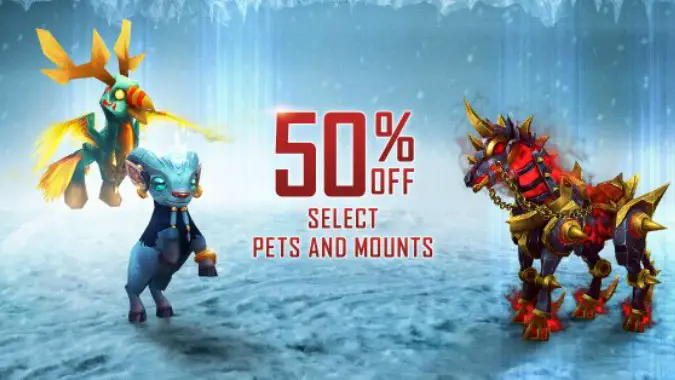 Blizzard is hitting our wallets hard with their WoW Winter Veil sale on pets and mounts in the Battle.net Shop. Select critters are 50% off through January 4th, including the Battle Pets Cinder Kitten, Lil' K.T., and Alterac Brew Pup, among other adorable critters going for only $5 each.
It's no better with the mounts. At $12.50 each you can pick up a Celestial Steed, Warforged Nightmare, or Winged Guardian, plus half a dozen more. Or you can join a raid group to pick up a #FriendshipMoose, if you're looking for something flashy and free.
All the mounts and pets can be gifted as well, which makes them excellent potential presents for the holiday season. And don't forget this year's charitable battle pet is Brightpaw. While she's still full price at $10, 100% of the proceeds goes to the Make-A-Wish Foundation through the end of the month — and she is now giftable as well.