WoW
Dec 14, 2015 12:02 pm CT
Is the Mesmerizing Fruit Hat better than Pepe?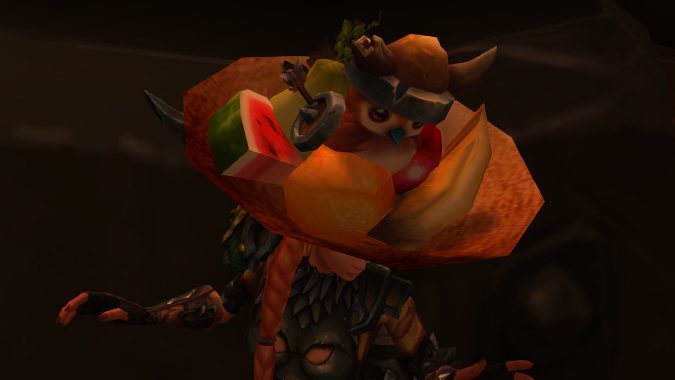 We think the Mesmerizing Fruit Hat (above) is possibly the game's most amazing addition since Pepe. Though it was datamined way back in Warlords of Draenor beta, it only seems to have popped up in the game in patch 6.2.3 where it hid, unseen, in Pandaria until sharp-eyed Wowhead user Aetropos spotted it.
So just what is a Mesmerizing Fruit Hat? Let me tell you.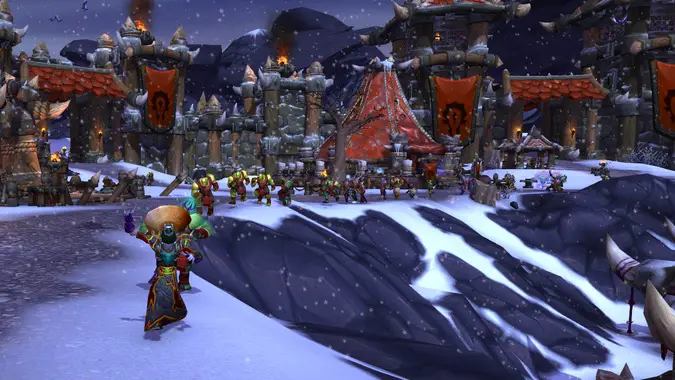 Once you've picked up this hat under the steps of the Imperial Granary in the Valley of the Four Winds (at 52, 63), you can don the hat to start a conga line. However, there are a few caveats to be aware of with this bold fashion statement:
It will vanish if you hearth, zone into a dungeon, use a portal, or anything of the kind. Be sure you use it where you want to use it.
It has a 60-minute cooldown (so, again, use it where you want to use it so you aren't forced to wait an hour).
Like Pepe, the hat is an hour-long buff.
The hat is reusable, but it is not a toy — so make room in your inventory for it.
You're limited to walking speed while you wear it. (You can't have a running conga line!)
The conga line only works with NPCs, who will join your conga line as you walk by — sorry, but you can't rope players into your conga line. (They'll need their own hat.)
Though you can wear the hat and dance anywhere, you can only get a conga line going inside your garrison. Otherwise you're just dancing with yourself (and that's kind of sad).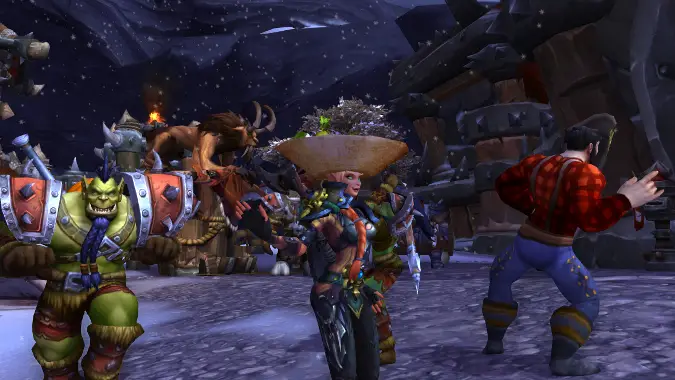 So is the Mesmerizing Fruit Hat really better than Pepe? It's hard to say… but since you can use both at once, there's no reason you can't enjoy dancing with Pepe.
Now get out there and enjoy your new hat!