Breakfast Topic: Novels about the trees, not the forest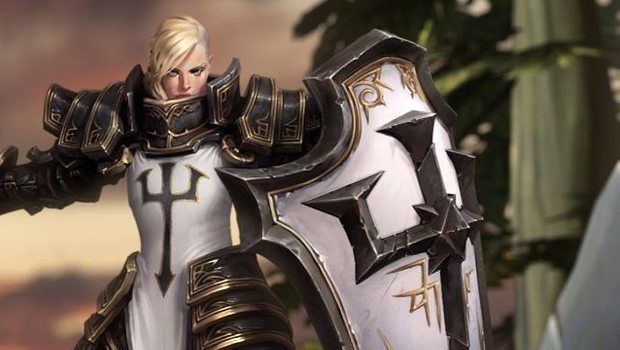 If you listen to our podcast, you might be under the impression I hate Warcraft's lore and story. That's not entirely true. There's quite a bit I like about Warcraft and Blizzard Entertainment's fictional worlds in general. With that said, I really wish Blizzard would publish more novels. No, I'm not talking more novels that contain essential expansion information or these mighty tomes they've been releasing to cover the origins of their worlds. They have the big picture pretty well covered. I want smaller stories. Not short stories, mind. Smaller stories.
While wrapping up my Season 4 achievements for Diablo 3, I found myself thinking about the carnage left in the nephalem's wake. The player character in Diablo marches across the world, slaying great evils — but clearly there's still a mess left behind and the player character hasn't slain every demon, cultist, or generally evil being in the world. How do the people of Sanctuary cope with this? Who deals with everything else? Diablo's Demon Hunters are described as numbering in the hundreds — I'd love to see some stories about them. What are the rest of them doing while Diablo 3's player character takes down Diablo and Malthael? Are they lone wanderers, rampaging through the wilderness? Do they have a home? What about the barbarians who survived the fall of Sescheron? The Crusaders have an entire Order of wandering warriors. What do they actually do? I'd love to see stories about them.
This applies to Warcraft, too. We typically only get stories about the major expansion characters — either wrapping up an expansion or introducing a new one. Why not stories about characters tailor made for a novel? Characters who don't already have a background spread across various forms of media? Characters on contained adventures which don't rely on whatever the next expansion might be?
Those sorts of stories interest me far more than yet another expansion tie-in. Honestly, I don't even read the expansion tie-in novels anymore. But start producing any of the above? I'm in. I'm so in.
What about you? Do you have any interest in this sort of thing? What sort of stories would you like to see, and what form would they take? Novels? More comic books? Overwatch is gearing up to release animated shorts. Would you like to see another franchise receive that treatment? Heroes of the Storm's franchise mashup might be fun in that format!