WoW
Jan 4, 2016 1:00 pm CT
Blizzard copyright lawsuit against Lilith Games dismissed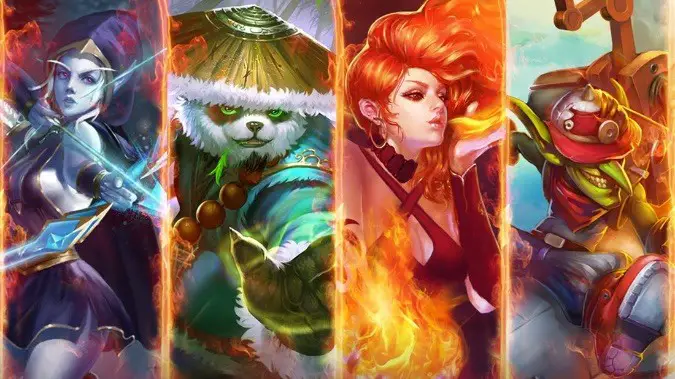 Let's start with a summary of this tangled mess. Lilith Games makes a mobile RPG game in Asia that goes by the names DOTA Legend and Soul Clash. These games feature chibi versions of characters that look an awful lot like familiar faces from Warcraft (you might be able to pick out some of these familiar faces in this review by Kotaku). Earlier this year, Blizzard took Lilith Games to court in Taiwan, but shortly afterwards the company filed a U.S. lawsuit as well… which has just been dismissed.
So does this mean it's open season on Warcraft's characters? Well, maybe not.
It can be difficult to claim copyright ownership of a character. According to an analysis of the case by Lexology:
…common elements in characters, scenes, and plots are not copyrightable. Copyright protection is available, however, for "characters that are especially distinctive." To establish the requisite distinctiveness, the court explained, the character must (1) have physical as well as conceptual traits, (2) be recognizable as the same character whenever it appears, and (3) contain unique elements.
Blizzard's lawsuit failed to specify that distinctiveness — alleging that dozens of characters were copied without offering details on which characters and why they would fall under copyright protection. However, though the lawsuit has been dismissed, if Blizzard provides these details the case could wind up back in court.
In the meanwhile, Lilith is still engaged in a lawsuit with uCool, which has copied DOTA Legend outright (even including a copyright notice for Lilith) with their game Heroes Charge. So who really owns the rights to these characters, if anyone? It's likely to take months or even years for these lawsuits wind their way through the courts, so we may be a long time waiting to find out.