WoW
Mar 24, 2015 7:00 pm CT
Blizzard files lawsuit against Lilith Games for copyright infringement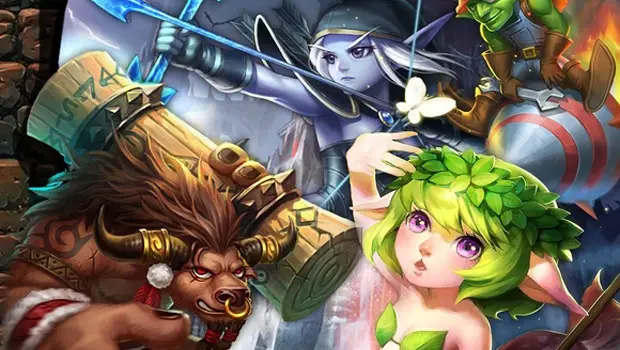 Chinese mobile game studio Lilith Games is currently under fire by Blizzard Entertainment, who has filed a formal complaint for copyright infringement against the company for their game Soul Clash. The game appears to heavily borrow familiar elements from World of Warcraft, including characters that look a lot like the night elves, tauren, and pandaren — there's even art depictions that look a lot like well-known Blizzard characters like Sylvanas Windrunner. At the moment, they are only pursuing this in Taiwan, but reserve the right to further pursue litigation in mainland China.
If that weren't enough, Lilith Games announced on the same day that they were filing a lawsuit against U.S. game developer uCool for their game Heroes Charge, which is essentially a clone of Soul Clash. It has the same rules, characters, and user interface as Soul Clash, and side by side screenshots of the two games demonstrate that they are virtually identical. Not to mention the fact that Lilith Games put in hidden code to protect their game from copyright infringement — tapping a certain area of the screen in Heroes Charge actually brings up a copyright notice from Lilith Games.
What happens next is still up in the air, but it's an odd series of lawsuits, and makes one wonder if Blizzard will be turning their attention to uCool and Heroes Charge after they've dealt with Lilith Games.