When did the SyFy channel get so good?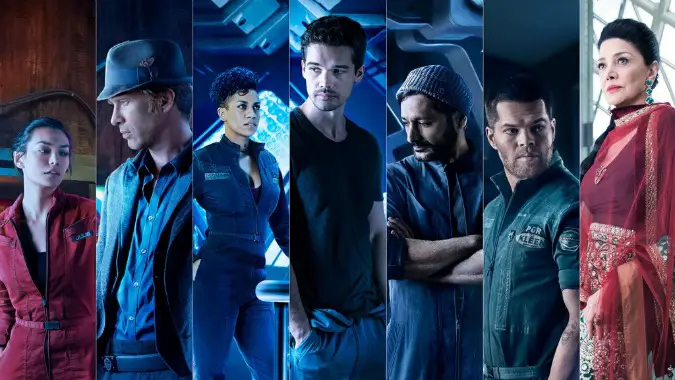 Yes, that SyFy channel.
The SyFy channel has a long and storied history of low budget, crappy original programming. Oh, I know, there's occasional bright points in its past like Farscape and Battlestar Galactica, but for a network dedicated to genre television, it has been taking the low road for decades while other networks are showing how it's done, particularly AMC's The Walking Dead, HBO's Game of Thrones, and Netflix's Jessica Jones. Until now.
I started hearing some buzz on the Internet the last few weeks about the channel's new series The Expanse, but I blew it off because, you know, SyFy. Then over the holidays my wife stumbled across SyFy's bounty-hunters-in-space series, Killjoys, from the Orphan Black producers on demand and we found ourselves binging on all 10 episodes as quick as we could. And they were good. Really, really good.
So then I suggested we try The Expanse. Only the first four episodes have aired so far so that's all we had access to on demand. At first it was slow, but by episode four we were hooked. Really hooked. It has feature film level action, effects, acting, writing, suspense, and every other level of high production that you don't normally associate with the network that is best known for Sharknado. I highly recommend this series (and Killjoys) to anyone who hasn't seen it yet. Episode 5 of The Expanse airs tonight and Killjoys returns for a second season later this year.
During our marathon viewings of these shows, we saw many commercials for upcoming SyFy shows and damn if they don't look good as well, especially The Magicians coming later this month. It seems SyFy has realized that original genre television doesn't have to mean low budget crap and nerds won't eat up any drivel spoon fed to them. The network has already renewed The Expanse for a second season after just four episodes due to the shows high ratings.
Anyone else getting on the SyFy bandwagon lately? What are you watching or looking forward to watching?