World of Warcraft: Legion alpha to return with new build, new content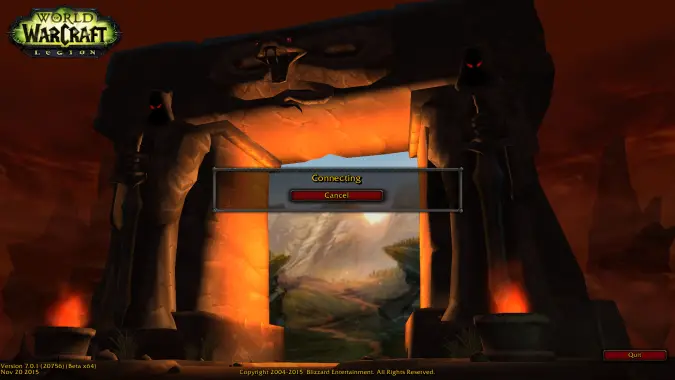 After a holiday break and the arrival of a new year, Blizzard has returned to their offices and with their return, the trickle of information has started again. Before the holiday, the World of Warcraft: Legion alpha realms were brought down for an indeterminate amount of time. Unfortunately, we still don't know exactly when they'll return, but we do know a little bit about the state in which they'll return.
Thanks to Zorbrix, Assistant Test Lead for WoW QA, we now know that the alpha will return with a brand new build and new content that will bring it up to speed with the internal Blizzard builds. What exactly does "new content" mean? For now, we can only speculate; however, there are a few safe bets that can probably be made.
No ETA yet for Legion Alpha realms returning.

Goal is to bring it up w/ new build, new content. Previous build we had out is now outdated.

— Zorbrix 💙 (@Zorbrix) January 4, 2016
When the alpha realms were taken offline, the Broken Isles consisted of the Highmountain and Stormheim leveling zones, as well as a level cap of 104. In addition, the Demon Hunter starting experience and most of their talents had been added in. As for the other classes? Except for Death Knights, most were limited to one or two specs. It seems likely we'll see more specs added in alongside new leveling zones and an increased level cap to match.
Hopefully, some of the class halls we've been previewing will also receive a bit of polish as well. Less likely, but still on the list for possible updates: the Broken Isles starting experience, more dungeons, more complete old-world Burning Legion invasions, and ideally fewer bugs. Only time will tell for sure, though! My guess for when the realms come back online to answer all our burning questions? Just before the Blizzard Watch staff puts the final touches on their respective class columns.