WoW
Jan 13, 2016 2:01 pm CT
Beware of Legion alpha scams
Updated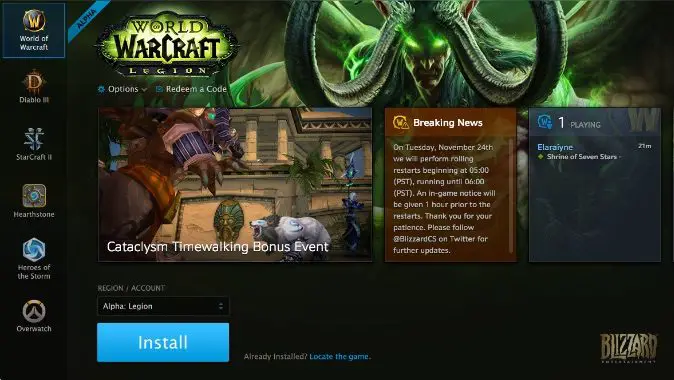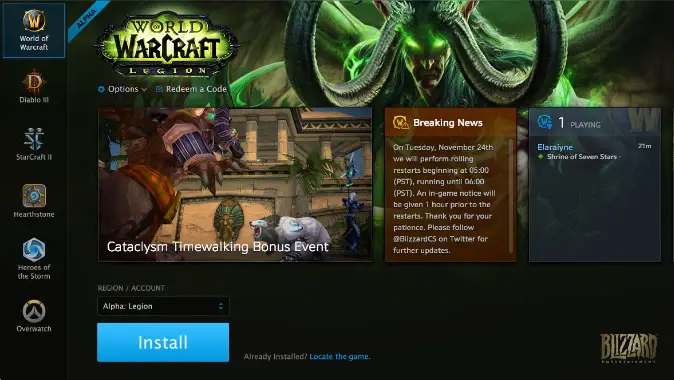 As much as we're all looking forward to the Legion alpha, these testing periods are a time for caution because scammers will take advantage of your enthusiasm to steal your account information. Blizzard isn't inviting any new players into the alpha right now, meaning any offer you get is a scam. Don't be fooled!
Update, 1/13: As Blizzard prepares to roll out a new alpha client, we've heard that some players are getting alpha invites. However, it's important to still be wary of scams, so read on for tips on how to spot them and avoid getting your account compromised.
So just how can you avoid scams? The easiest answer is to simply not click on anything that says it will give you access to the alpha. When Blizzard invites players to the alpha test, they do so by flagging your account (check your account information on Battle.net or through the launcher to see if you've gotten in) — so there's never anything you need to click on to gain access.
On top of that, Blizzard reps will never ask you for your password. The only time you should enter it is when you're logging on to Battle.net, either on the website or to log into a game. If anyone asks you for your password by email, in-game chat, or anywhere else it's not legitimate.
In addition to reading over Blizzard's tips for avoiding phishing scams, you should also set up an authenticator and SMS Protect if you haven't already — both of them will help you keep your account secure even if you do fall prey to one of these scams.