Breakfast Topic: Are you excited for the new Diablo 3 season?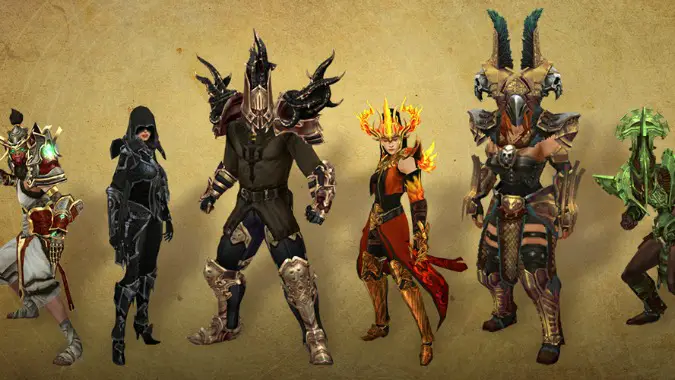 Blizzard seems to have pulled it off again. They made Diablo 3 interesting and exciting once more. Just when I think I've had enough of the action grindfest, they invent a new way to drag me back in and Season 5 is no exception.
For those of you who haven't played recently, Seasons are short term runs where you start with a new character and level as far as you can before it's over. They can last from a few weeks to a few months. In this case, Season 5 will go for three months. And if you end it completing a series of objectives known as Chapters, the rewards are quite shiny.
The shiniest of them all is a guaranteed 6-piece armor set for your class. Not just any armor sets, but newly reworked sets. These have been fairly hard to come by in the game, requiring a great deal of luck and a fair amount of carpal tunnel. With Seasons, a full set is yours for the grinding — not a bad deal. Plus there are other goodies like the wickerman pet and custom portraits as well.
Love one of your current characters? You can now play them in the new season, instead of creating a new one by using a new feature called rebirth. Your character will start at level 1, stripped of all their gear, but they get their level and gear back when it's over. Since I'm playing a wizard again for the Firebird's Finery set, I will definitely be using my current wizard rather than rolling a new one. And remember that everything you earn during the Season (gold, recipes, items, gems, shards, Legendaries, etc) gets rolled back into your main account at the end of the three months.
All of this goodness is part of patch 2.4,which went live on Tuesday and also includes a new playable zone, two new playable areas, tweaks to classes, new bounties, and changes to how rifts work. So are you in for Season 5 or waiting for a new expansion to dive back in?