Are Diablo's Wizard and Necromancer coming to Heroes?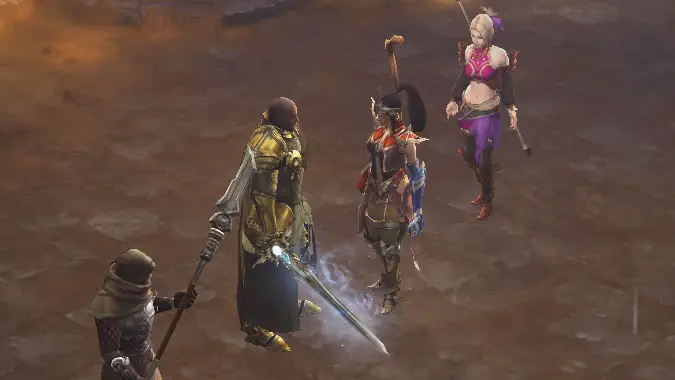 Yesterday we were speculating over which heroes we'd see next in Heroes of the Storm, and with the release of a new teaser we've got a pretty good idea. If you're willing to trust our ears on the matter, we're pretty sure the first voice is Diablo 3's female Wizard and the second is Diablo 2's Necromancer.
Not convinced? Check out some comparisons of the voice work after the break.
After the yesterday's teaser, we were already convinced that the first voice was Grey DeLisle, who plays the Wizard:
Who's next? #HeroReveal https://t.co/4DbTbuSLOy

— Heroes of The Storm (@BlizzHeroes) January 19, 2016
For comparison purposes, check out this video the female Wizard in action:
The next voice was trickier, since that first teaser only included a throaty cackle. But the second teaser gives us more to work with:
We're preparing to release a balance update later today! In the meantime… #HeroReveal https://t.co/aSz3ocTP3c

— Heroes of The Storm (@BlizzHeroes) January 20, 2016
The words are our first clue: Preserve the balance, always. In the Diablo universe, "preserving the balance" is something the Priests of Rathma talk about in the context of preserving the balance between life and death. You guessed it — Diablo 2's Necromancer fell into this category. The Necromancer was voiced by Michael McConnohie (who, for a crazy crossover, also voiced Deathwing, the Lich King, and Kel'thuzad in WoW). Comparing McConnohie's voice to the Necromancer in Diablo, we think it's a good match, but judge for yourself:
And, on top of that, the Diablo Twitter account was quick to respond to that Heroes teaser and Dustin Browder, Heroes' Game Director, posted yesterday that more Diablo heroes was a "cool idea." So what do you lot think? Are we about to get a couple of new Diablo heroes or is something else in the works?