WoW
Jan 27, 2016 5:43 pm CT
Legion Alpha: Healing cooldowns nerfed in latest build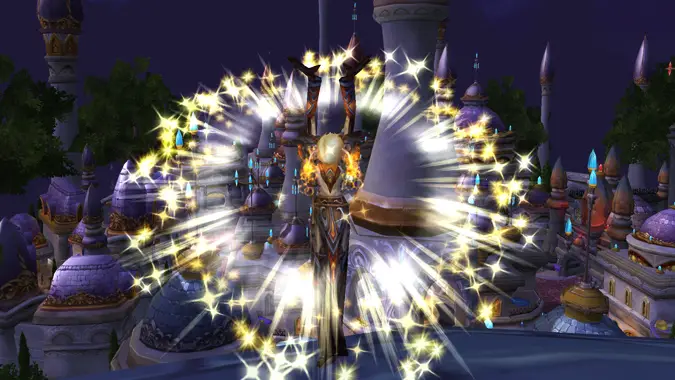 Dataming of the latest Legion alpha build has uncovered a nerf to all raid-wide healing cooldowns. Tranquility, Divine Hymn, Healing Tide Totem, and Revival have all been cut in half. Tranquility, for example, previously healed all party and raid members within 40 yards for 200% of Spell Power every 2 seconds for 8 seconds. In the latest build, however, Tranquility only heals for 100% of Spell Power. Divine Hymn has been brought down to 80% of Spell Power from 160% of Spell Power. Healing Tide Totem is down to 60% from 120%, and Revival is down to 450% from 895%.
These massive raid-wide heals seem to be the primary focus of these healing nerfs, but AOE healing in general appears to be receiving a tuning pass. Restoration Shaman talent Wellspring previously healed for 500% of Spell Power, but is now down to 400%. That nerf isn't as dramatic, but it's another knock against AOE healing. On the other hand, the Holy Priest talent Divine Star has received a marginal buff — healing for 90% of Spell Power rather than 65% of Spell Power. However, Divine Star's mana cost has slightly increased.
The smaller tweaks to spells such as Wellspring and Divine Star might be nothing more significant than the balance adjustments which would be expected of an alpha or beta test — we can expect to see numbers change right up to the launch of the expansion. The larger nerfs to the raid-wide heals, though, suggest a big move away from powerful cooldowns in general. These changes are likely part of the tank and healer tuning Celestalon detailed earlier this month.