WoW
Jan 28, 2016 9:12 am CT
Dalaran's Underbelly is a PVP free-for-all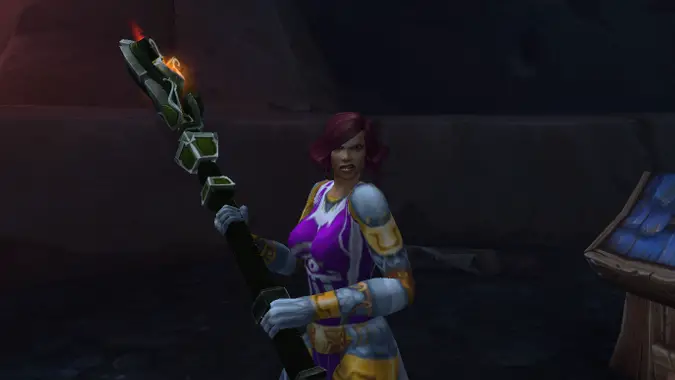 Throughout the Legion alpha test, rare spawns appeared in the Dalaran sewers. Every build seemed to add more of them — or at least, players began to notice more of them spawning. These rares, which do require actual combat within Dalaran's city limits, are pretty tough — in most cases, we've needed at least two players to bring them down.
They drop a new currency called Sightless Eyes, which can be used to buy a number of profession recipes and the Sewer-Pipe Jelly pet. Collect enough — 20,000 — and you can earn the Underbelly Tycoon achievement which gives you your very own sewer-appropriate Ratstallion mount.
But that's not the only thing you can do with Eyes, because they can also be used in dirty, dirty bribery. Pay them 50 Eyes and Dalaran's city guard will turn an actual sightless eye to your violent shenanigans, turning the Dalaran sewers into a free-for-all PVP zone. If someone else desperately wants the guards back, 20 more Sightless Eyes will make security do their job again.
Raethan, Underbelly Guard Captain, will not only call his guards off if you bribe him — he'll also lend you the services of a guard under his command for five minutes for the low, low price of five gold. These guards will fight for you while you're engaged in PVP combat in the Underbelly. Raethan and his entire crew is a bit crooked.
Calling off the sewer guards currently costs 50 Sightless Eyes, but that's hardly an exorbitant bribe. The elite mobs in the sewers can drop as many as 90 Sightless Eyes each. I've yet to see the Underbelly without at least one of these mobs alive and another spawns instantly (or almost instantly) after the others have been slain. A few dedicated people can call the guards off indefinitely. Some examples of these elites are:
While the guards are inactive, however, these rare elites stop spawning, but there are other ways to get your eyes. The most obvious is PVP: you can earn eyes by killing other players. While PVP is ongoing, the sewers will periodically spawn chests — small, medium, large, and a massive Underbelly Hoard, all of which contain Eyes. The larger the chest, the longer they take to open and the more Eyes you get (giving opponents ample time to stop you). For less risky ways to earn, you can fish them up in pools near the Black Market Auction House and quest for them.
When I first stumbled into the sewer free-for-all, I admit to some annoyance. I don't PVP. It simply isn't something I do. However, I came to terms with it quickly — the portion of Dalaran in which all of this takes place has historically been where PVP activities and PVP vendors are found. The Circle of Wills, the heart of the free-for-all, was where players queued for arenas and battlegrounds in Wrath of the Lich King, as well as purchase their PVP gear.
But for those who would rather avoid the melee, take care: there are quests that will send you into the Underbelly unawares, making it easy to get caught in the middle of a fight when all you were doing was hunting that glowing golden question mark. If PVP isn't your thing, be sure to pay Raethan off to pick up a bodyguard.