The Legion is invading, but it's not all serious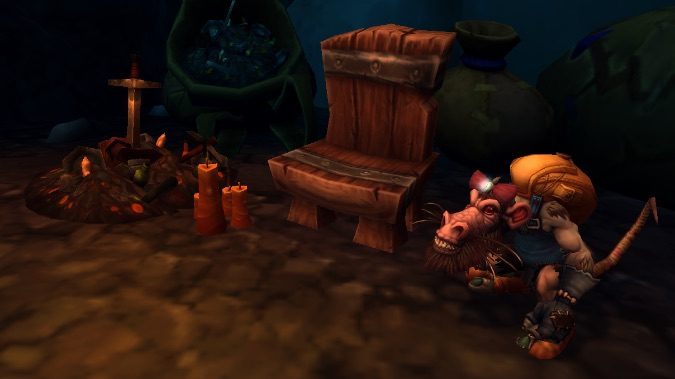 Sure, the Burning Legion is invading and likely well on its way to wiping us all out. But that doesn't mean that everything in Legion has to be grim stories of our impending demise — as with every Blizzard game, there's more than a little silliness to be found.
So if you want to take a break from talent analysis and Legion's endless list of bugs, let's take a look at some of the goofier features in the game right now. Check below the cut for video of Marcus (of Steamy Romance Novel fame), yet another Kobold quest, and an unstable barrel.
Yes, a barrel.
Introducing Marcus. If you've read any of WoW's Steamy Romance Novels, you've met him before… but now you can meet him in person.
Another Kobold quest? Yes, it's another Kobold quest. And, yes, there are candles.
Despite the warning that this was an unstable barrel, Alex jumped in anyway.