Overwatch unveils new cosmetic progression skins [Updated]
Updated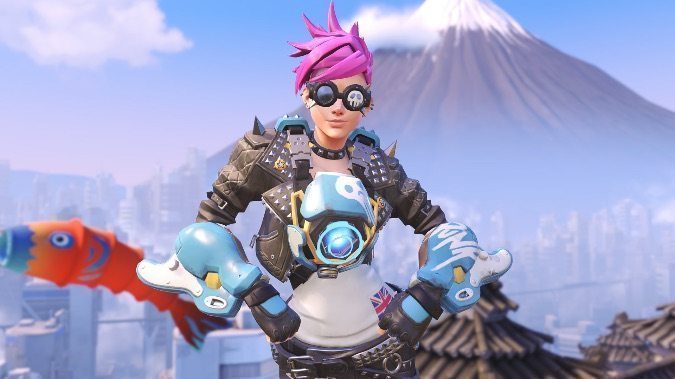 With the Overwatch beta coming back up today, we're expecting plenty of news on Blizzard's latest title. And our first catch of the day is new skins for Overwatch characters. These skins are currently acquired from Loot Boxes, which can be both purchased for real money and gained as a reward for leveling up your account in the vein of Heroes of the Storm. Loot Boxes, it appears, can not only contain these new skins, but also sprays (decals which can be applied to walls in-game), emotes, custom dialogue, and a nebulous "more."
Progression in Overwatch is built around earning earning experience and leveling up your account. Moving forward, you will now gain experience by completing Quick Play and Play vs. A.I. games. Earn enough experience, and you'll level up. Level up and you'll receive a Loot Box!
Loot Boxes contain a random selection of items that can be used to customize the look of your hero and express yourself in-game, including skins, animations, emotes, custom dialogue options, sprays, and more. In addition to collecting these items from Loot Boxes, players can also unlock them by spending a new in-game currency called credits.
Players can customize their heroes, view items they've unlocked, and spend credits to unlock new items in the Hero Gallery.
This lottery-style crate is standard for modern FPS customization options. Currently, Overwatch's system seems focused specifically on cosmetic rewards, though other popular FPS titles do include direct power increases in their randomized rewards via improved weapons.
At the moment, it appears every hero has up to six new skins — some of them palette swaps, while others are more dramatic changes, such as the Punk Tracer above. You can view our gallery of a selection of new skins below.