Overwatch vinyl figures coming from Funko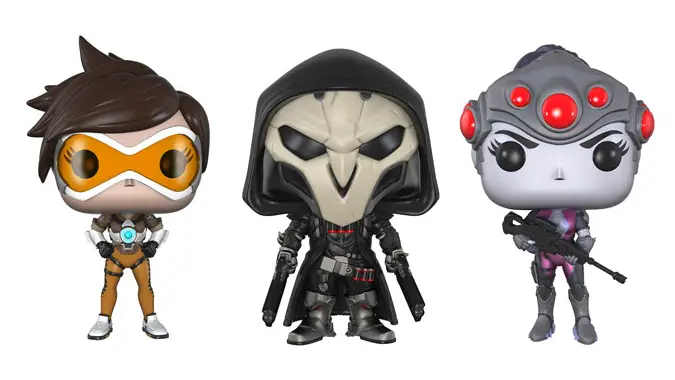 Funko Pop vinyls have become the ultimate in nerdy collectors' items, so it's never a surprise when a new franchise appears in vinyl form — I admit even I'm a sucker for the siren call of these giant-headed monstrosities. Now Funko has announced a line of Overwatch figurines. The first line of Overwatch vinyls includes Tracer, Reaper, Widowmaker, and an oversized  6″ Winston.
Fight for the future in Overwatch, Blizzard Entertainment's upcoming team-based shooter featuring a vibrant cast of soldiers, scientists, adventurers, and oddities!

Form a team of your favorite Overwatch heroes with our brand-new Pop! lineup, including the time-jumping test pilot Tracer, the mysterious mercenary Reaper, and the ice-cold assassin Widowmaker.

Round out your roster with the super-intelligent, genetically enhanced gorilla Winston—a super-sized 6-inch Pop!
Tracer will undoubtedly find its way to my bookshelf, but I'm hoping we'll see Symmetra, Mercy, or McCree join the lineup down the road. While the current lineup includes those characters which would count as the game's official mascots, I can't help but find Reaper's design terribly generic. Of course, I count McCree among my favorites and he's a vanilla cowboy, so who am I to talk?