Overwatch Map Preview Gallery: Ilios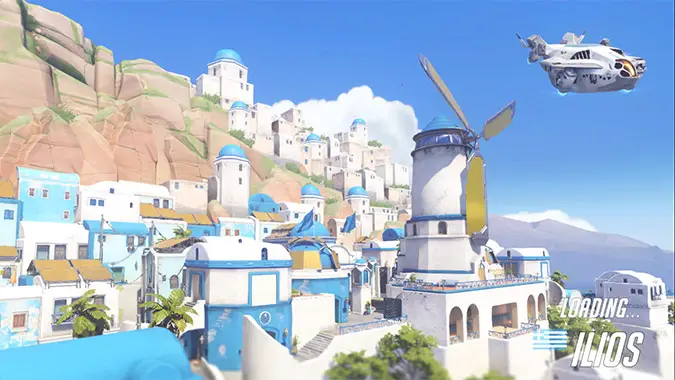 On top of the balance changes in the most recent update to Overwatch, a brand new Control map, Ilios, was added. If you haven't been keeping up, Control is a new game mode that was patched into Overwatch shortly after the closed beta came back from hiatus. The beautiful setting of Ilios is right by the Aegean sea — if it weren't for the explosions and weapons fire from the Overwatch team, this small town would be a perfect vacation spot. Heck, you can see some awesome cruise ships go sailing by. As you slowly work your way to the top of the map, be prepared for some neat ruins and artifacts — That's what teams will be fighting over.
That second portion of the map though features a capture point with a gaping hole in it. In fact, it might be the same pit that a messenger flew into after being kicked by King Leonidas himself from the movie 300. You can't be too careful when straying near edges, because much of the protective fence can be destroyed, leading to potentially disastrous trip down the side of a cliff. Heroes with knockbacks like Lucio, Zarya, and Junkrat can score major kills with proper positioning.
Check out the gallery below!
[envira-gallery id="35492″]