Diablo 1's original design pitch is a gaming time capsule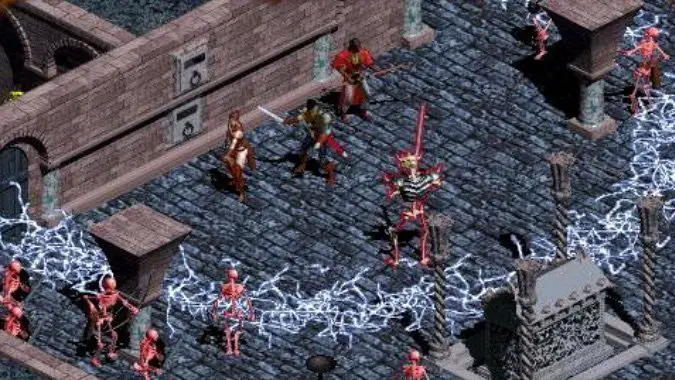 I have a lot of memories of Diablo 1. All of those attempts to defeat the Butcher (probably my first real in-game kiting). That final cutscene, which I'd say was more memorable than anything in Diablo 2 or Diablo 3.
But whether you played Diablo 1 or not, now you can take a look at this Blizzard classic by reading through its original design document, released this week by designer David Brevik. Interestingly, this document wasn't just the setup for the original game — it also informed the sequels that followed.
[envira-gallery id="36836″]
Interestingly, parts of the document feel as though they could have been written yesterday, like this snippet of the introduction:
Diablo captures familiar fantasy elements within a unique structure designed for maximum replayability, expandability, and versatility. Diablo fills a neglected niche in the computer game market. As games today substitute gameplay with multimedia extravaganzas, and strive toward needless scale and complexity, we seek to reinvigorate the hack and slash, feel good gaming audience.
Admittedly, all games these days are multimedia extravaganzas — even Diablo, with its gorgeous cutscenes — but games with needless scale and complexity? That's certainly still a thing.  And two sequels later, the original design document still defines Diablo as we know it today:
Expandability and replay value are key to Diablo's success. The randomly generated dungeon insures new opportunities for exploration as well as unique encounters and adventures; no two games will ever be the same.
There's even a proposal for a sort of DLC… before "downloadable" content was exactly common.
There are really two products here: Diablo, which stands on its own, and its expansion packs. These packs would consist of one disk… [which] would contain new elements that are directly installable into the base Diablo game. These elements would include: new magic items, new creatures, new traps and new level graphics. Expansion disks would all be different… and would contain approximately 16 new elements in varying degrees of rarity. A sample disk might contain: One rare sword, three uncommon magic items, eight common items, two creatures, one trap, and a new hallway type.
Is that the first "pay for more powerful gear" DLC? Maybe — though Diablo didn't actually go in that direction, in the end only having a single expansion pack. For the full story, read through the design document for yourself.