Breakfast Topic: Do you PvP in Warcraft?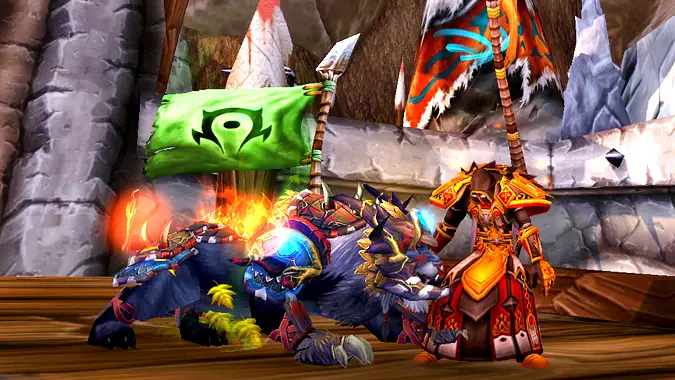 Personally, I used to PvP quite a bit in Warcraft. Back in The Burning Crusade, I specifically loved restoration shaman. But that was ages ago. I'll admit that I haven't felt the draw for it, despite some of the gear sets being pretty neat, in quite a long time. I especially have not felt the desire to really compete in it at the same level I do raiding, either. So how can Blizzard introduce a game changer that might encourage more people to play it?
In Legion, PvP appears to be receiving a rather critical eye with major changes introduced through an actual PvP leveling system. This system includes talents that you can receive the more you PvP, as well as new artifact appearances that are unlocked by reaching certain ranks. This has stirred some interest in PvP, as its a pretty major overhaul to the existing system.
Also, consider this: PvP itself could be likened to League of Legends or Dota 2 very easily, especially arena matches. However, very few people I have met still seriously PvP, aside to get a few of the gear sets. Are you one of these people? Or do you perhaps still PvP competitively?
If not, what pushes you away from PvP? For myself, I simply found that the loss of meaningful rewards in 2v2 arenas made the draw less enticing. On that same note, what do you feel could cause you to really want to invest in PvP?