Khadgar joins the Hearthstone Mage lineup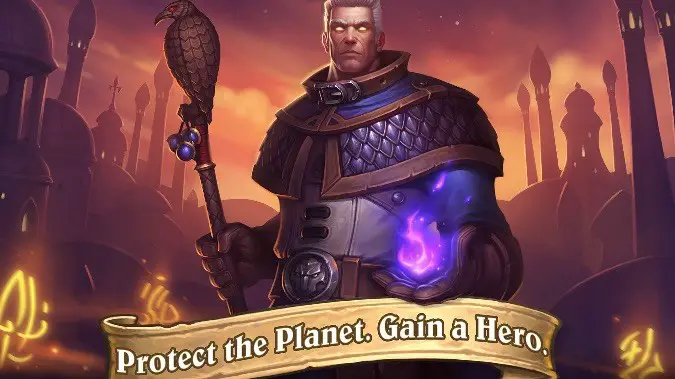 Earth Day is headed our way on April 22, and to celebrate, we're getting… Khadgar in Hearthstone? Yes, apparently we are. Khadgar is the latest Mage hero to join the fight as part of Apple's #AppsforEarth promotion. He's available for $4.99 — half the price of other heroes — and 100% of the proceeds will go to the World Wildlife Foundation.
The downside to this new hero is that you can only buy Khadgar on Hearthstone for iOS using your iPhone or iPad. When purchased, however, he'll be playable on all devices. You'll be able to pick Khadgar up through April 24, so if you're looking to add another Mage to your collection, act fast… but not too fast, because BlizzardCS reports that if you upgrade to the latest iOS app, you'll be locked out of the desktop client until the patching process is complete at 12:30PM Pacific.
We're also getting close to the release of Whispers of the Old Gods, which we speculate will be out on April 26. If you're looking forward to the next stage in Hearthstone's evolution, you can pre-order 50 packs for $49.99 — likely the best deal you'll find on cards.