Alliance and Horde unite to save Azeroth in new Warcraft movie trailer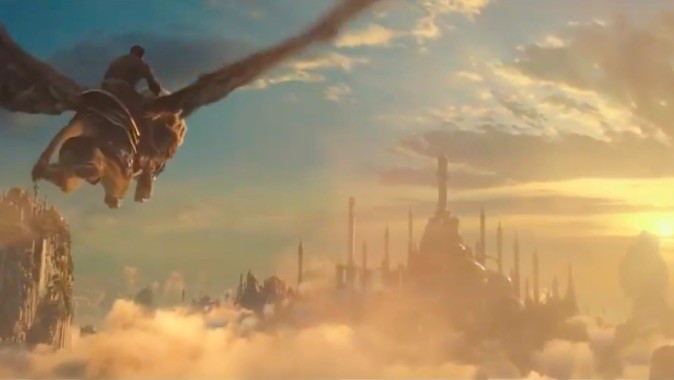 The latest trailer for the Warcraft movie offers bits of new footage, including Dalaran in the clouds, a group of Dwarves (that could feature Magni or Muradin… or just be a random group), and a pretty impressive shield wall. But most notable here is the dialog, mostly new, which is cut together to stress the need for — presumably — the Alliance and Horde to unite or fall.
Llane: "If we do not unite to fight this enemy, our world will perish."

Khadgar: "Saving the world is not a one-man job."

Durotan: "This war will destroy us all. But together, we might have a chance"
My favorite new line, however, is distinctly lacking in this spirit of unity as Garona tells Lothar that she needs no one to protect her. But decide your own favorite line for yourself — check out the full trailer plus a gallery of stills below.
[envira-gallery id="36496″]